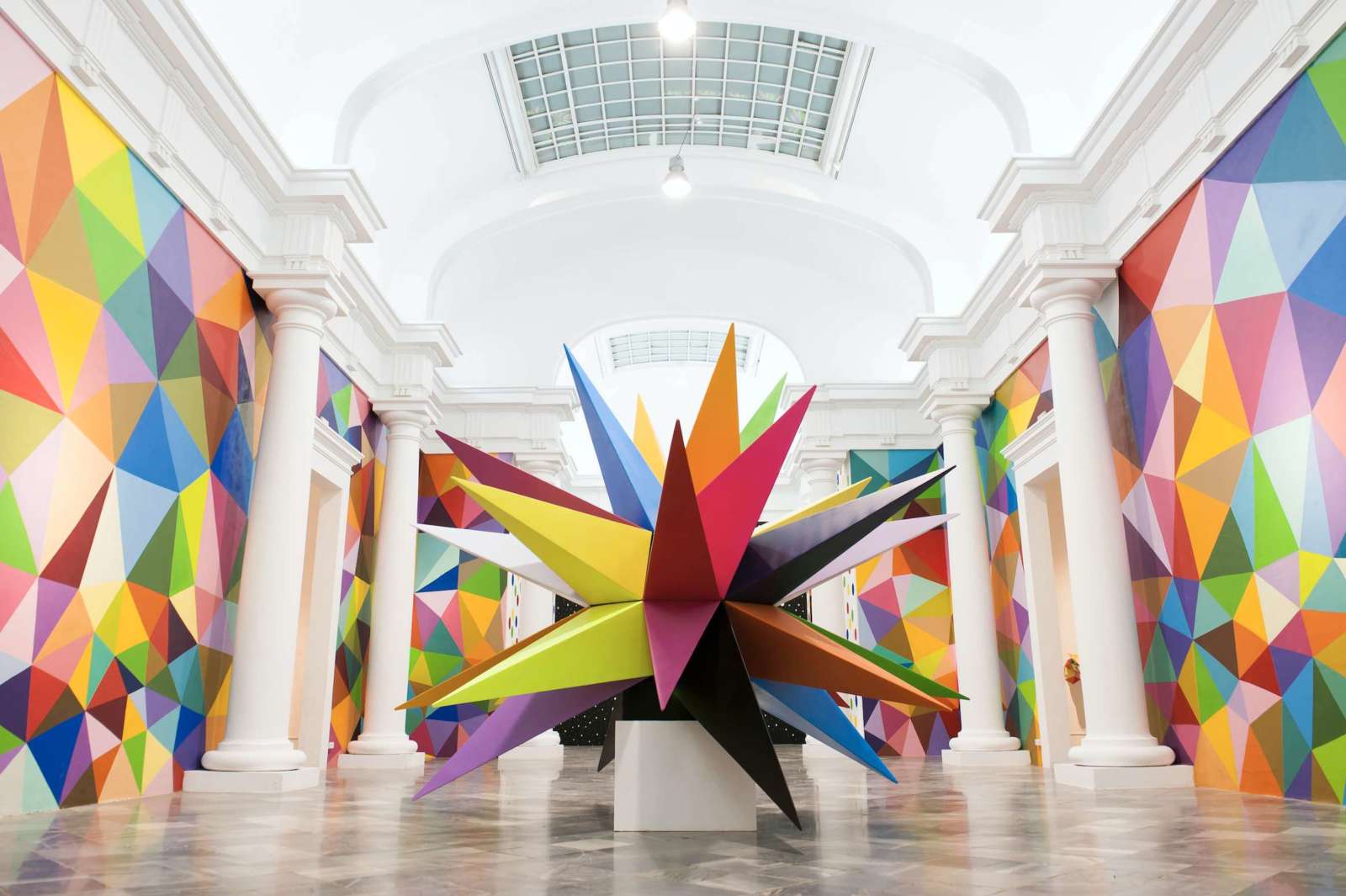 The New Contemporary with Guest Curators Hi-Fructose
SCOPE Miami Beach deepens its ties with the New Contemporary and Street Art genres by celebrating HI-FRUCTOSE's 14th year in publication. The publication will be transforming the SCOPE tent with ambitious projects curated by the legendary publication, featuring artists Okuda, HOTTEA, and AJ Fosik alongside exemplary VIP Programming, immersive Special Projects, compelling brand integrations and a dynamic array of Museum and Cultural Partners.
Complementing these museum quality installations, SCOPE is enlisting founding New Contemporary member Andrew Hosner to assemble a focused Exhibitor Program of the most influential galleries in this genre
Photo: Kaos Star by Okuda San Miguel / #okudart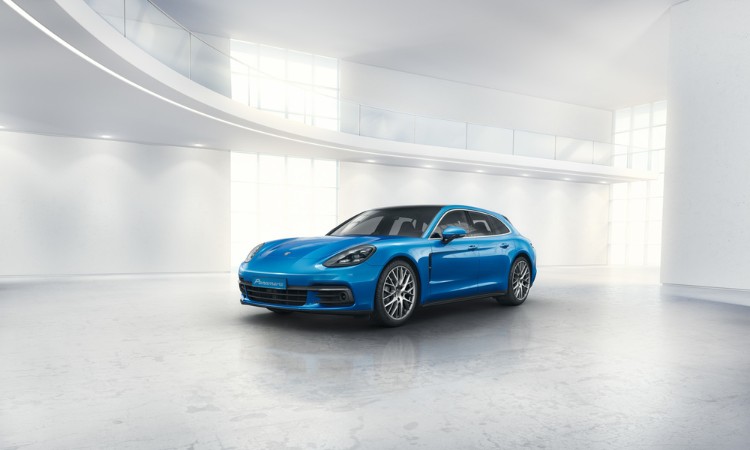 VIP Car Service Powered by Porsche
We are pleased to offer a complimentary VIP Car Service courtesy of Porsche. Upon presentation of your SCOPE VIP Card, enjoy a ride in one of the luxury sedans Porsche offers during all fair hours.
The VIP Car service will run on a constant route to/from SCOPE and to/from Art Basel Miami Beach and will be available on a first-come-first-serve basis. With any questions, please contact us at VIP@scope-art.com.

Young Thug as Paintings
Netherlands-based artist Hajar Benjida's project "Young Thug as Paintings" pays homage to the cultural capital of Jeffery Lamar Williams, better known as Young Thug, one of the most influential musical artists of this generation by juxtaposing him with some of history's most revered works of art. Originally a school assignment that soon became a viral sensation thanks to Instagram, the comparison of parallel imagery resonates not only with his musical fans, but with art lovers alike. In partnership with Young Thug and Hajar Benjida, SCOPE is happy to present an iteration of this memetic. Layered prints, literally and conceptually, work to contextualize the importance of pop culture while simultaneously critiquing art historical norms by negotiating the canon of fine art. Supported by Young Stoner Life Records and 300 Entertainment, with production by KRISTIANKIRK.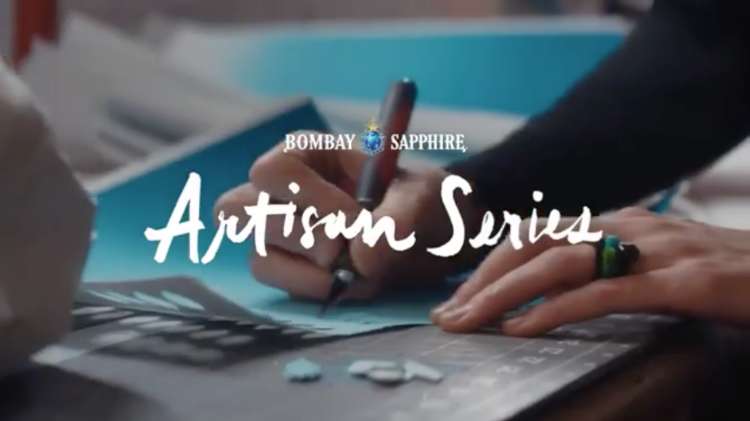 BOMBAY SAPPHIRE® Artisan Series
The BOMBAY SAPPHIRE® Artisan Series gives artists the opportunity to compete for a chance to exhibit at art gallery events across the U.S. and Canada. Regional winners will have the opportunity to showcase their work at SCOPE Miami Beach, one of the largest global art fairs in the world.
BOMBAY SAPPHIRE and Artsy will co-host the grand finale event in Miami in December where the Grand Prize Winner will receive a $10,000 USD stipend and a collaboration with Artsy to create a public art installation in New York City in 2019. The Second Place and People's Choice Winners will each receive a $3,000 USD stipend to create a solo art exhibit in their home city.
Now in its 9th year, the Artisan Series is excited to continue its collaboration with Artsy, the world's #1 online publication and marketplace for discovering art. This collaboration provides emerging artists with a powerful platform to share their work with some of the best curators, collectors, and art enthusiasts in the world.
Creativity is what inspires all of us to push the boundaries of our imagination, blending new ideas and art forms to create artistry the world has never seen before. It's time to be discovered. It's time to Stir Creativity.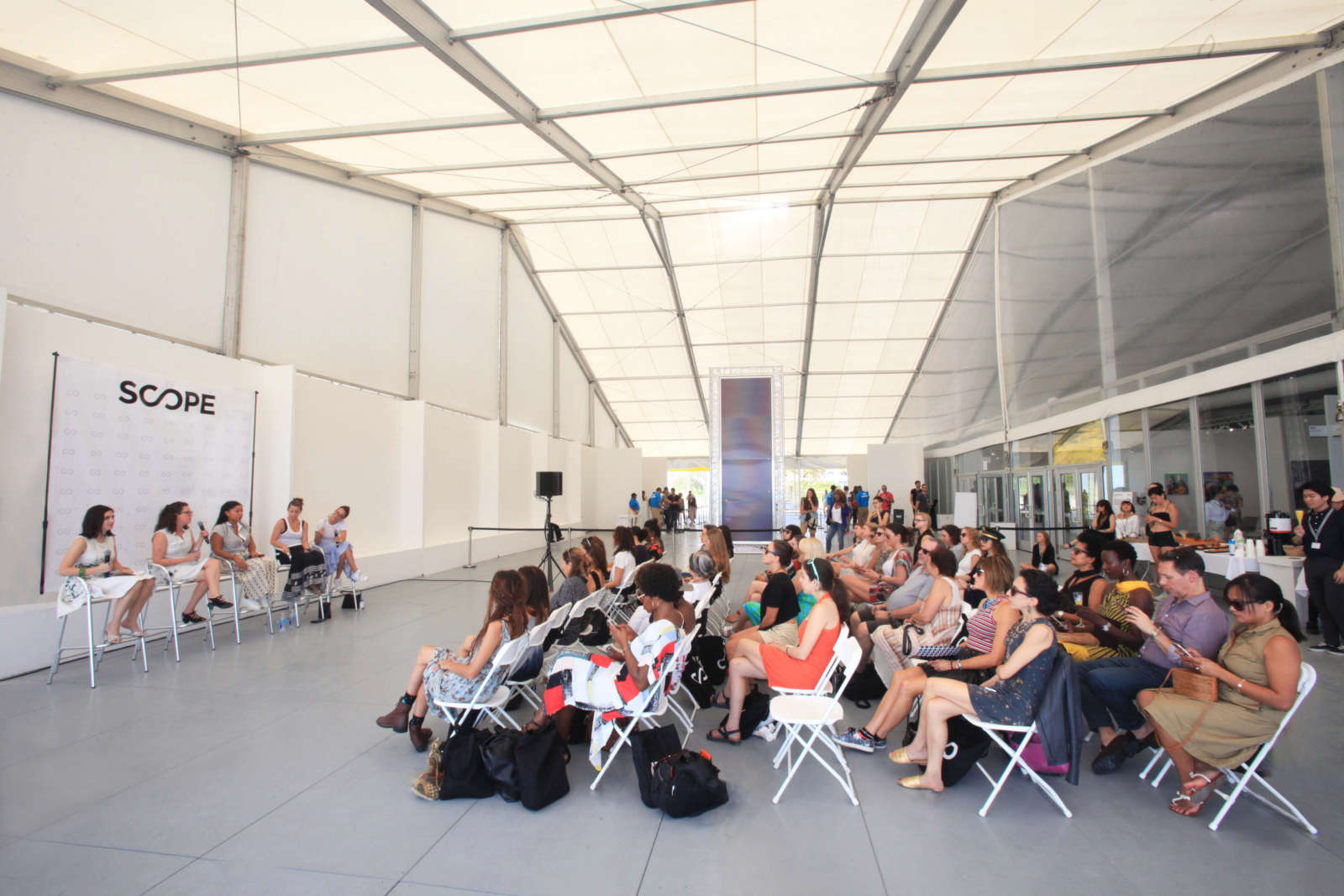 Panel Discussions
Amidst praise from collectors, SCOPE will continue its dynamic VIP Programming with an exclusive series of talks and events in partnership with prestigious publications and institutions.
--
From Mixtapes to Masterpieces: The Non-Traditional Gatekeeper
Hosted by: Tanduay Rum
Thursday | Dec. 06 | By Invitation Only
When Deals Turn Digital: New Technologies, Banking, and the Future of the Art Market
Hosted by: Mastercard
Friday | Dec. 07 | By Invitation Only
The New Contemporary
Hosted by: Hi-Fructose Magazine
Saturday | Dec. 08 | By Invitation Only
Superchief Lounge
Superchief Gallery is an independent artist-run space with permanent large scale warehouse galleries in New York, Los Angeles and Miami. Encompassing a broad scope of contemporary art, Superchief presents work in realms of Illustration, Painting, Sculpture, Performance, Installation, Animation, Photography & Digital Art. As a multidisciplinary and interdisciplinary platform, Superchief is an extension of the cultural landscape in its most raw and honest form. This year, they will be curating our VIP lounge, bringing a larger than life demon head installation at the heart of the fair, creating a one of a kind VIP experience.