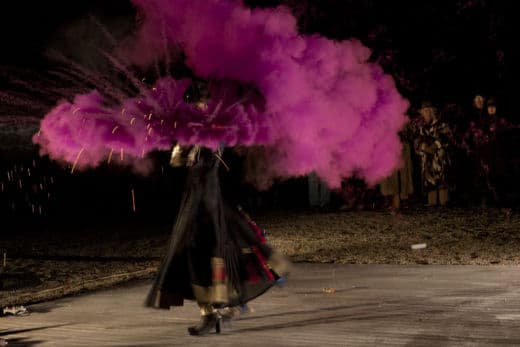 CHOKRA | U+262A (CRESCENT AND STAR)
SCOPE Miami 2011 presents U+262A (Crescent and Star), an opening-night performance by the artist CHOKRA (Conscious Hoarding Of Kinetic Rage Associated). U+262A (Crescent and Star) is a performance by the artist CHOKRA (Conscious Hoarding Of Kinetic Rage Associated) that implements a unicode command to activate a somatic operative of performance. It encapsulates in a "Crescent and Star" meta-narrative the historical code, existential stance, socio-political condition, national construct and overlapping cultural histories of migrant workers in the United Arab Emirates. With the actuality of migrant labour accelerating residence narratives beyond "East/West" guest-ideologies, U+262A consciously situates in a poetic consequence the collapse of polarized trajectories for a transfiguring command of majhdoor muhajreen - the exalted divinities of desert paradise. U+262A features an electronic composition in digital and analogue sound, live utterances synthesized with labour camp field recordings from the Emirates and the algorithmic filtered remnants of "world music exotica." U+262A also features multi-lingual rap rhyme verses conducted in Arabic, Urdu, Hindi, Bengali, Pashto, Nepali and English; an intensified build of the multi-sensory with theatrical transnational costume; a sensorial propagation of engulfing scent, flares, timely pyromania; and an overwhelming diffusion of brilliant pigments, ground spices, crushed gold, sonapur sand, powdered cement and bright red chillies.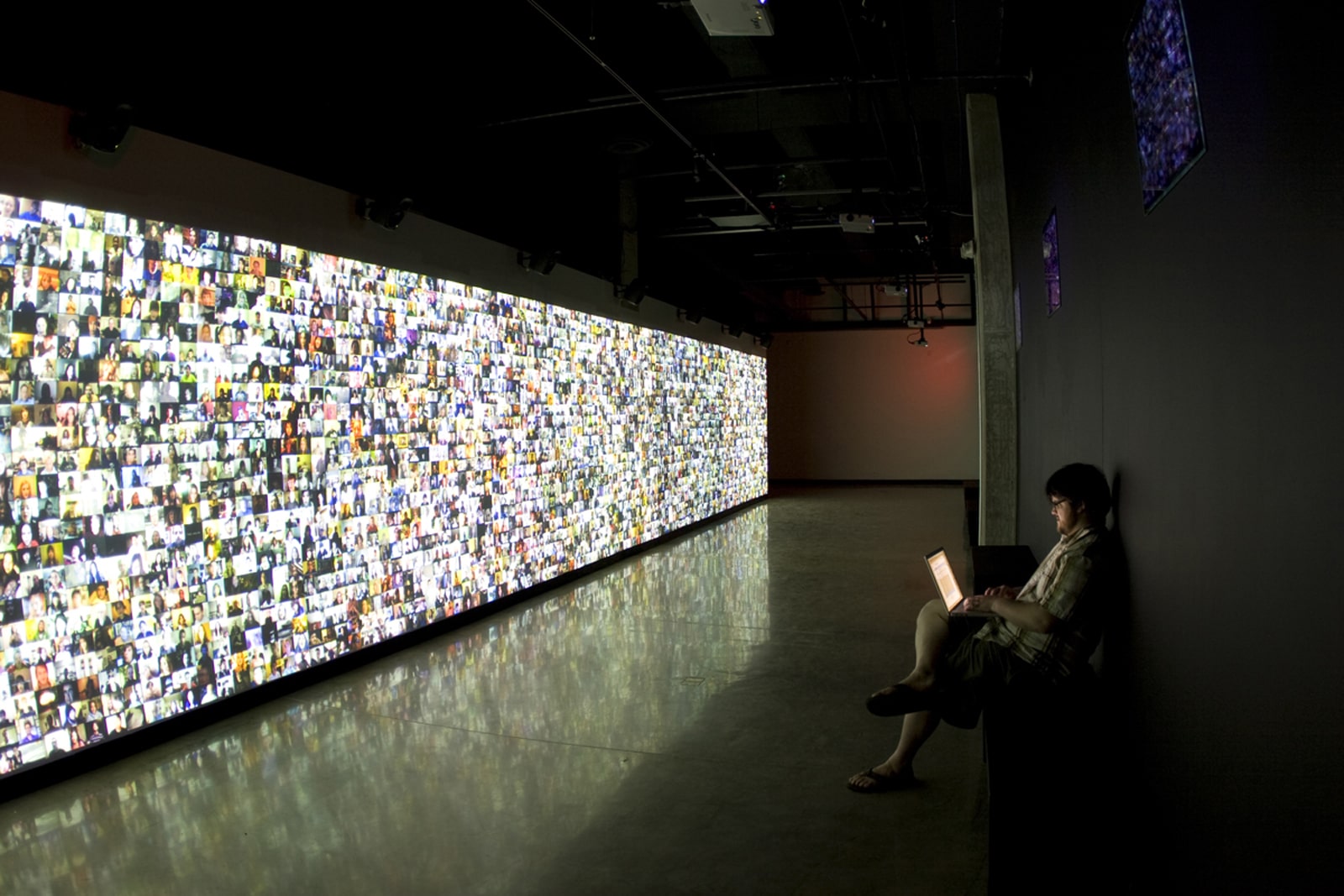 HELLO WORLD! OR: HOW I LEARNED TO STOP LISTENING AND LOVE THE NOISE
Hello World! or: How I Learned to Stop Listening and Love the Noise is a large-scale audio visual installation comprised of thousands of unique video diaries gathered from the Internet. The project is a meditation on the contemporary plight of democratic, participative media and the fundamental human desire to be heard. On one hand, new media technologies like YouTube have enabled new speakers at an alarming rate. On the other hand, no new technologies have emerged that allow us to listen to all of these new public speakers. Each video consists of a single lone individual speaking candidly to a (potentially massive) imagined audience from a private space such as a bedroom, kitchen, or dorm room. The multi-channel sound composition glides between individuals and the group, allowing viewers to listen in on unique speakers or become immersed in the cacophony. Viewers are encouraged to dwell in the space.
Presented by The SCOPE Foundation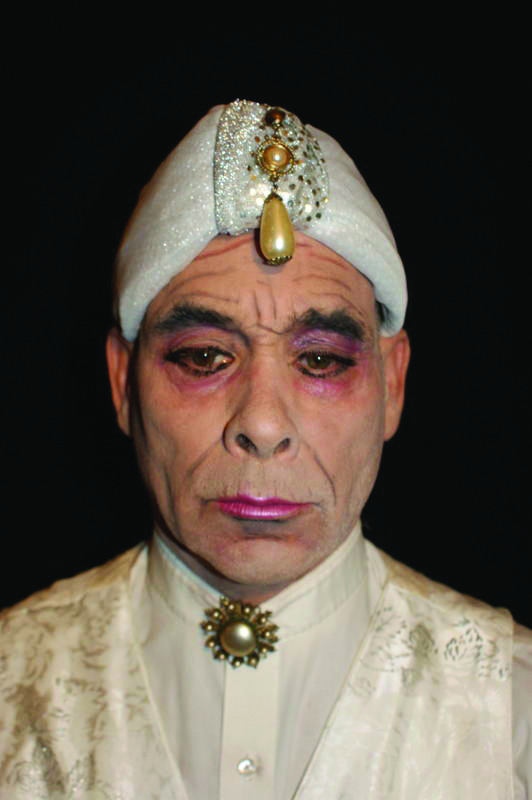 DAVID ROHN | THE AMAZING ULTRAN
Miami-based media and performance artist David Rohn, who started creating characters with the Drag artists in the heyday of Miami Beach club activity, will present The Amazing Ultran, a simulation of an animatronic fortune teller like the ones that were a fixture of Carnivals, Pier Parks and County Fairs in the last century, and which were themselves derived from the Seers and Fakhirs who were exotic fixture attractions dating back to Medieval Fairs. For a dollar, the animatronic Ultran will deliver a written 'fortune' from his booth at the front of the SCOPE Pavilion. Rohn's work, which has included 18th century French Aristocrats extolling the glories of force-fed goose liver pate as a metaphor for the over-consumption in some economies, to blow-up sex doll art collector-wives, and robotic silver-haired political candidates, typically involves interaction with a live made-up character. The animatronic fortune-teller follows 'Art Dummy'—a depiction of a ventriloquist's dummy which, as in the upcoming project, represented a real-life simulation of a simulation of real life human presence.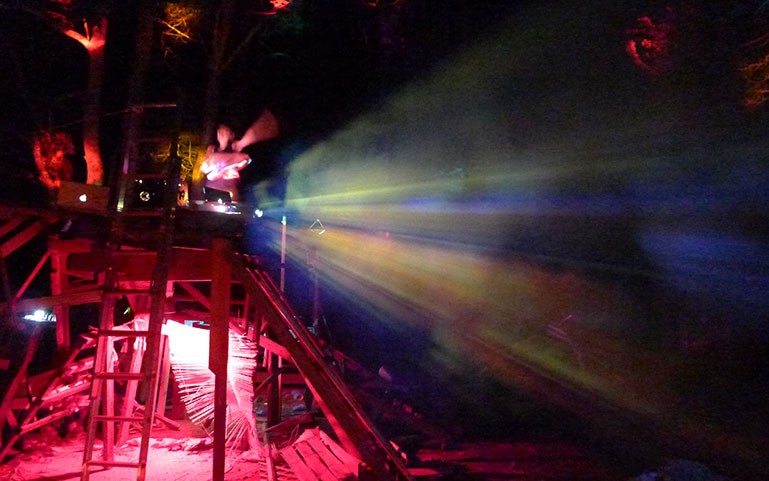 STRENGTH IN NUMBERS | SKOWHEGAN, CLASS OF 2011
STRENGTH IN NUMBERS is an event, a sculpture, an installation, and a group of individual artists with extremely diverse practices laminated by a shared experience at the Skowhegan School of Painting & Sculpture, where they met and started working together during this past summer's session. In proposing a project for SCOPE, this was their point of departure: what is an individual within the context of an organization? Using these constraints as a catalyst, the project has evolved into a collaborative effort to bridge the physical distance between each of them, and manage a condensed time of production and display. Featured in the Outside Lounge at SCOPE, the 2011 Skowhegan residents will reassemble, build, project, stage, and perform a space for collaboration, ambiguity, and flexibility. They will work on their monument "the group" during the course of the fair; side by side, but not necessarily together, like a ship's crew trying to stay afloat. Their materials will consist primarily of the detritus of other participants at SCOPE and the contents of two crates, arriving from New York and London, respectively. The items inside the crates will be incorporated based on written instructions, telephone conversations, email correspondence, and hands on assistance from the artists. Ultimately and throughout, we will be arriving at a structure that is zoned for productivity and a vibe that overcomes the aspirations of any of us individually. During the week-long event and on a daily basis, the monument will evolve, grow, discharge, dissolve, take U-turns, make upgrades, flex and flux, purge and merge, expand and even collapse in a constantly-morphing building performance.
Presented by The SCOPE Foundation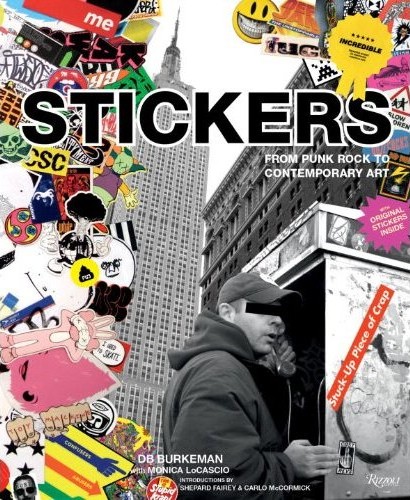 STUCK-UP: A HISTORY OF STICKER CULTURE
From Warhol's Banana for the Velvet Underground in 1966 to Banksy's parody road signs stickers in 2010, STUCK-UP exposes an unparalleled history of alternative & popular culture through stickers. This museum-quality traveling exhibition represents Punk Rock, Skateboarding and Political Activists Campaigns through a curated visual history creating an entirely new experience of street sticker art. The exhibition spotlights artists not necessarily known for stickers such as, Damien Hirst, Tom Sachs and Jenny Holzer. Tastemakers, rule breakers and legend creators exemplify the influential personalities that have adopted art as their way of life by bringing their creative inspiration to the street. The audience gets to experience a historical time line of ephemeral yet influential art through stickers. Stuck-Up: A History of Sticker Culture, curated by DB Burkeman & Mollie White. Featured in the Perrier Lounge | P04.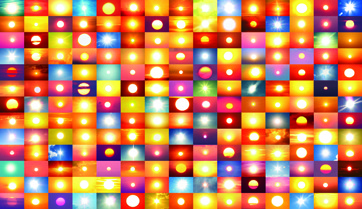 APERTURE FOUNDATION
Aperture, a not-for-profit foundation, connects the photo community with the most inspiring work, the sharpest ideas, and with each other—in print, in person, and online. Visit the Aperture booth at SCOPE to subscribe to Aperture magazine, see new books including The New York Times Magazine Photographs and the stunning collection of limited edition photographs. Featured artists include Richard Mosse, Penelope Umbrico, Brian Ulrich and Hank Willis Thomas. Artist Talks: | In Conversation: Penelope Umbrico and Brian Ulrich | Sat, December 3 | 4pm - 5pm | Soho Beach House. INFRA: Richard Mosse | Sun, December 4 | 2pm | SCOPE Pavilion.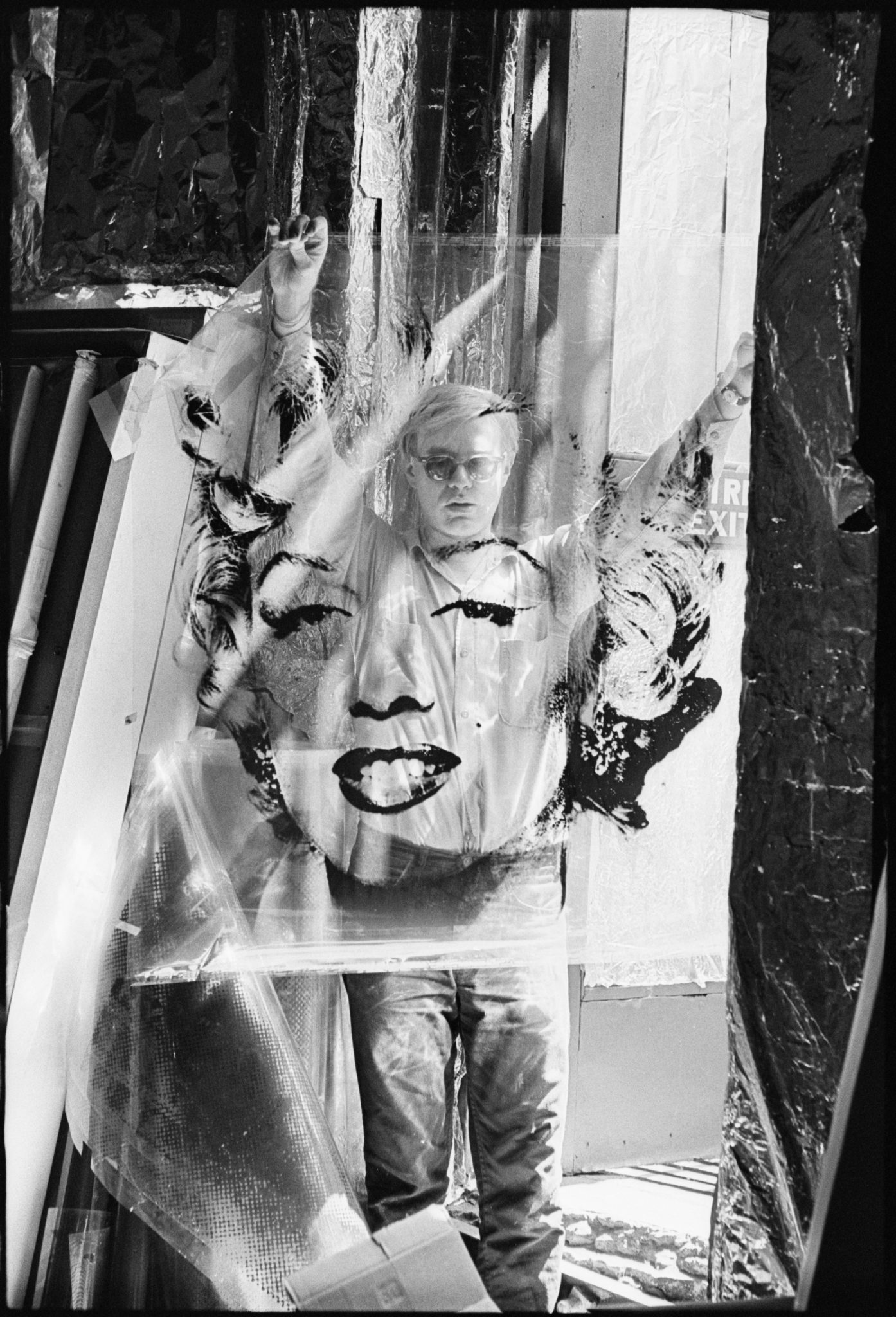 KIWI ARTS GROUP | BEFORE THEY WERE FAMOUS: BEHIND THE LENS OF WILLIAM JOHN KENNEDY
Shot in the early 1960s when fine art photographer William John Kennedy forged a friendship with both Robert Indiana and Andy Warhol, these images capture the two artists and their soon-to-be iconic works at the seminal point of their careers and the birth of the Pop Art Movement. After almost half a century in storage, a selection of the nearly forgotten images is now published for the first time as a collection. The exhibition documents a 1960s zeitgeist, with Kennedy's deft vision narrating a new chapter in the history of Pop Art. Depicting the young artists as both playful and serious—and even prescient of their own future fame—the viewer glimpses a rare moment in time where works such as Warhol's Marilyn Monroe and Indiana's LOVE seem like props in a child's make-believe theatrical production. As history has revealed, Kennedy's extraordinary ability to foresee the significance that Warhol and Indiana would have on the art world is what makes this collection most compelling. More profound than just a snapshot of a time in which our cultural and political history was forever altered, Kennedy captured rare moments through his lens which would later become some of the most recognized images across the globe, as exemplified by the photographs of Warhol looking through his Marilyn Monroe acetate and Indiana holding his LOVE painting. In the setting of 1960s America, the exhibition presents a distinct reference point for many emerging and contemporary artists working today. In conjunction with the exhibition, a short documentary film, Full Circle: Before They Were Famous, will screen at O Cinema (www.o-cinema.org). The 40 minute film, starring William John Kennedy, Robert Indiana, Ultra Violet, Taylor Mead and others, chronicles the journey of Kennedy's images as they were brought to public view. Full Circle: Before They Were Famous | O Cinema, 90 NW 29 St., Wynwood Arts District | Thursday | December 1 | 8pm.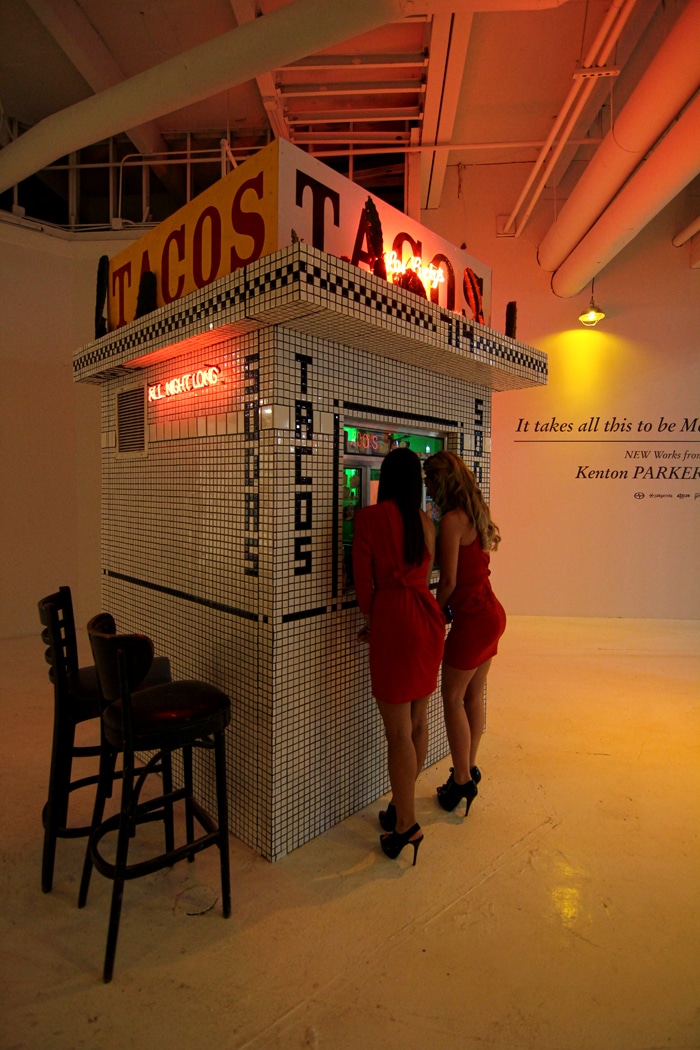 PRIMARY FLIGHT
Powered by artistic collective Primary Flight, Primary Projects is a multidisciplinary space, positioned at the heart of Miami's Design District, which aims to explore and promote multiple forms of aesthetic expression from established and emerging artists. Utilizing extensive, and wholly specific, experience in producing street-level curatorial endeavors in Miami, the creative forces behind Primary Projects unites the commercial and critical efforts of artists, critics, curators, professionals and patrons; the result is the vital presence of an intelligent, alternative arts environment with a bold, urban sensibility delivered through a diverse range of media. For SCOPE Miami 2011, Kenton Parker will recreate his Taco Shop, which saw its first reincarnation at Primary Projects for Parker's solo show It Takes All This To Be Me. New works from Parker will be concurrently installed off-site at Primary Projects as part of a group show titled Here Lies Georges Wildenstein.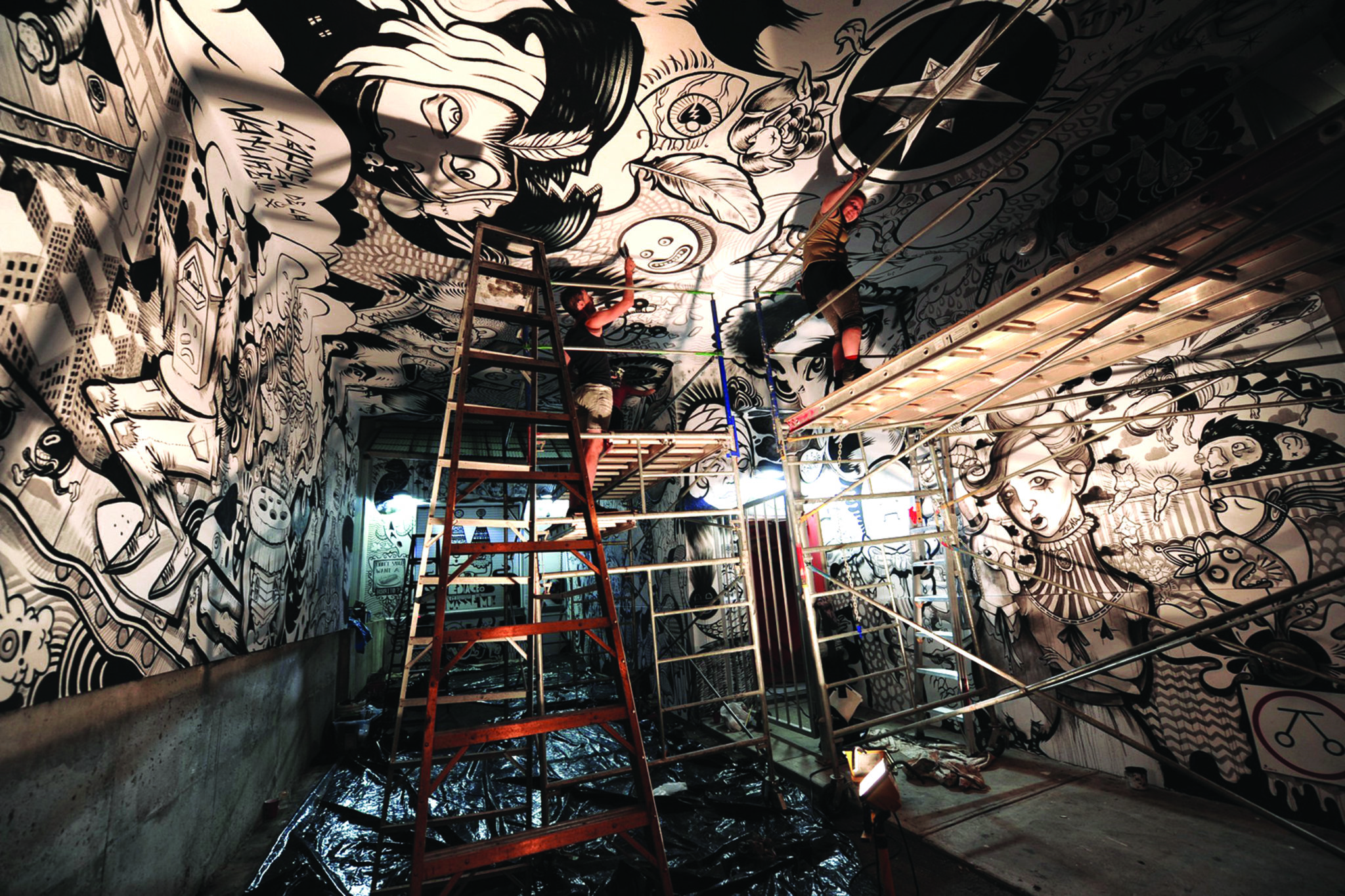 EN MASSE
Montreal-based art initiative EN MASSE is best described as a dash of irreverence mixed with a strong shot of highly spontaneous, multi-artist collaborative drawing; a boundary-blurring cocktail of high and lowbrow culture - pop imagery fragmented like shattered glass in a spontaneous, multi-genre, black-on-white collision.  Since its creation in 2009, under the direction of Jason Botkin, Fred Caron, and Rupert Bottenberg, the project has worked in partnership with an enormous range of cultural institutions and private clients, including a current large-scale installation at the Montreal Museum of Fine Art.   The life of this drawing initiative is drawn from individuals who offer diverse individual voices towards the creation of a collective vision, greater than each could create on their own.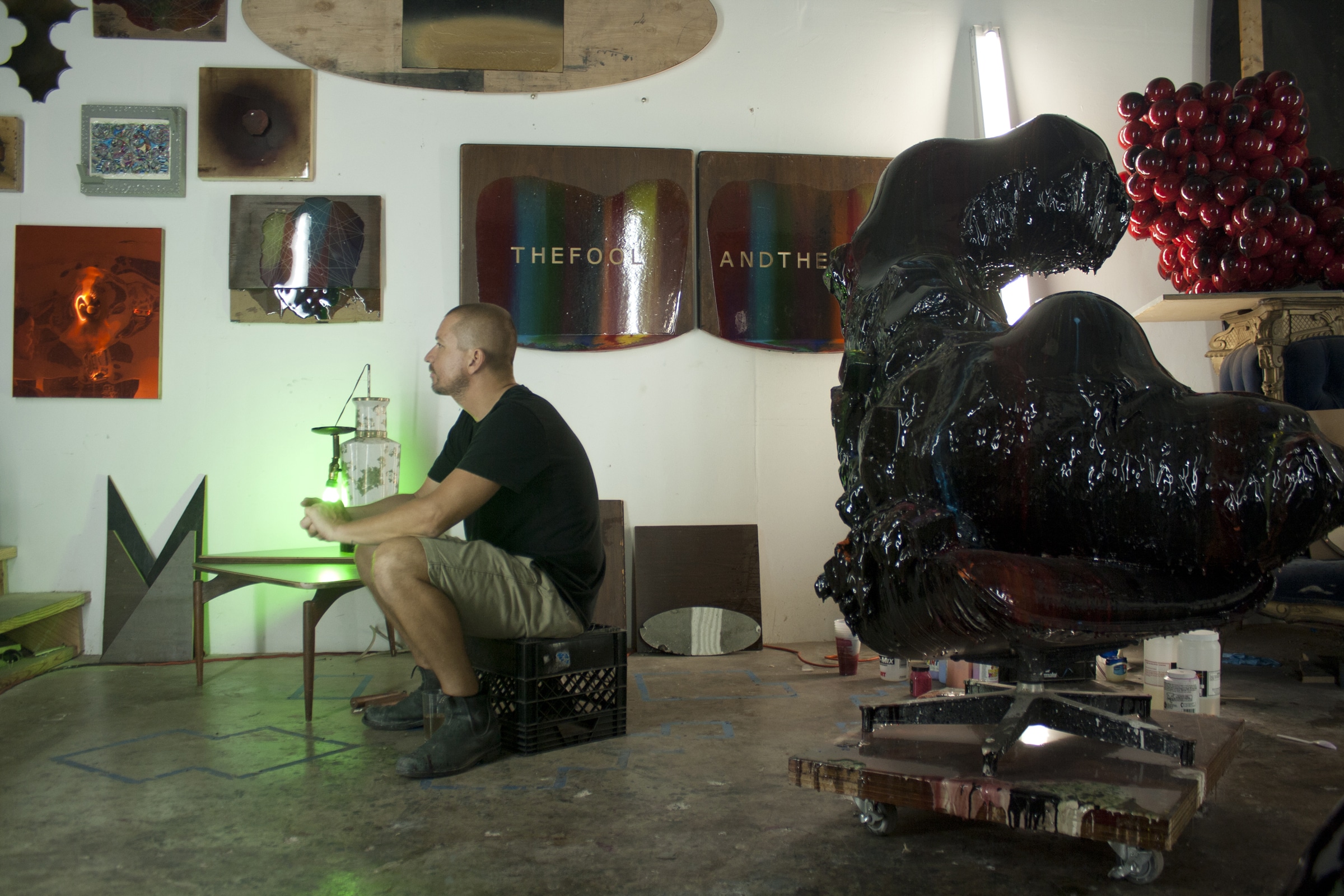 SPINELLO PROJECTS | TRISECTION
Spinello Projects presents Trisection: an innovative curatorial trifecta of three individual installations from artists renowned for their unconventional, highly conceptual practices. Under the direction of Spinello Projects' director Anthony Spinello, Trisection will feature Abby Double's Prolegomena, Farley Aguilar's Dogville and Sinisa Kukec's Farewell Fountain, respectively. Spinello Projects is a contemporary art venture based in Miami founded by Anthony Spinello in 2005. Spinello Projects prides itself in exhibiting intelligent works of art in every conceivable medium by local emerging artists. Over the course of six years, Spinello Projects has become a playground for unorthodox and experimental artists not easily placed into the confines of a traditional gallery space. Its mission: to initiate groundbreaking change in Miami's cultural landscape and beyond, shaping into a formidable contender in the global contemporary art world.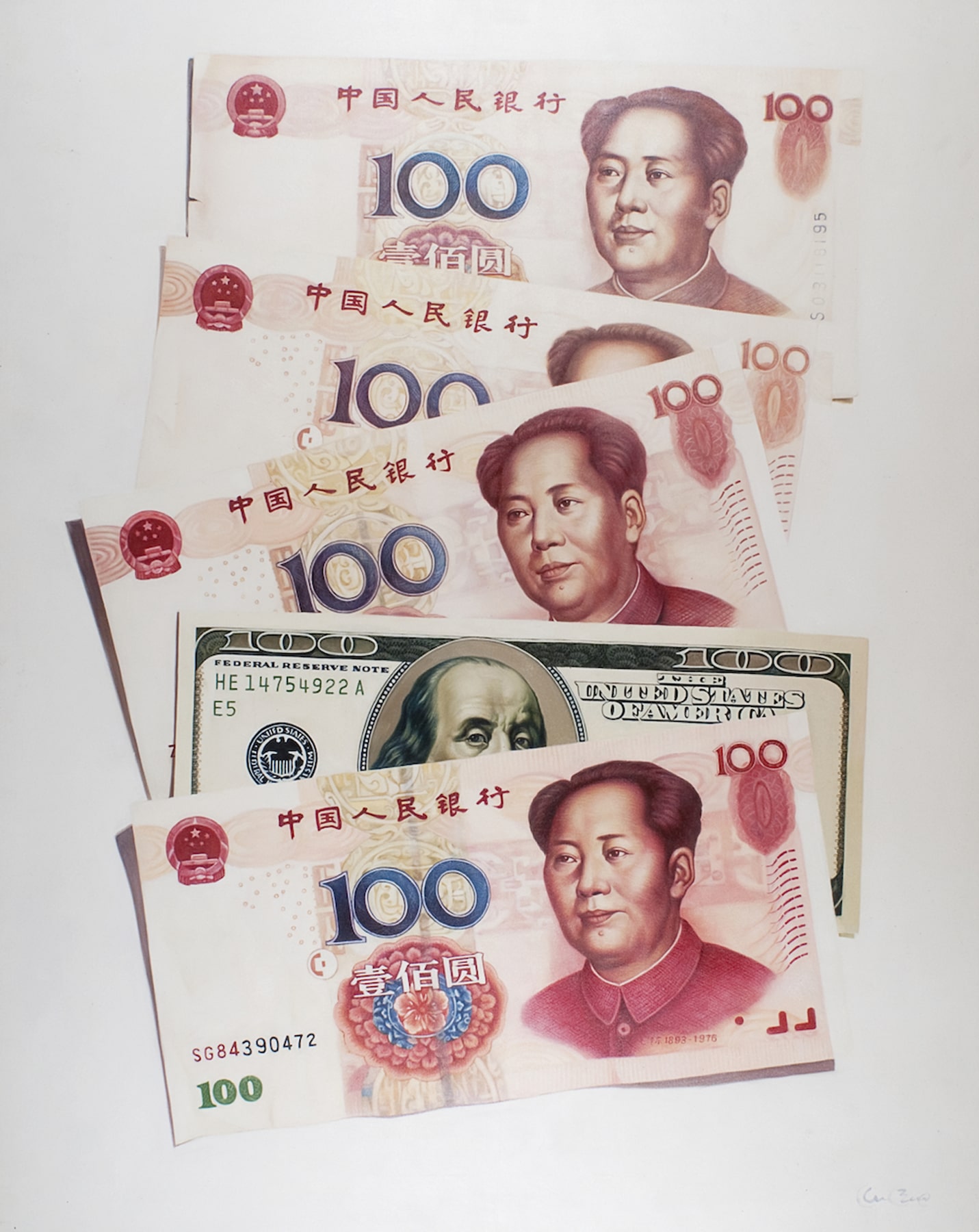 KAISA KAY ART PROJECTS | KEVIN BERLIN
MISS FOREIGN EXCHANGE INTERNATIONAL 2011 is an art performance created by artist Kevin Berlin, in the format of an International Beauty Pageant. It focuses on "good old fashion values, fiscal responsibility and financial education" and aims to improve worldwide knowledge and understanding of the global financial markets. At 7pm sharp: entrance on stage of the contestants. The winners in seven categories will be officially announced to the public for the first time, followed by the crowning of the new MISS FOREIGN EXCHANGE INTERNATIONAL 2011. See the winners in a live Award Ceremony which concludes with photo op for press, judges and VIPs.  Winners of MISS FOREIGN EXCHANGE INTERNATIONAL will be selected on several categories to be announced; including "Miss Gold Standard," 'Miss Risk Free Rate," "Miss Spot Price," "Miss Upside/Downside," and "Miss Fluctuations." MISS FOREIGN EXCHANGE INTERNATIONAL | Booth A37 | Tues | November 29 | 7pm.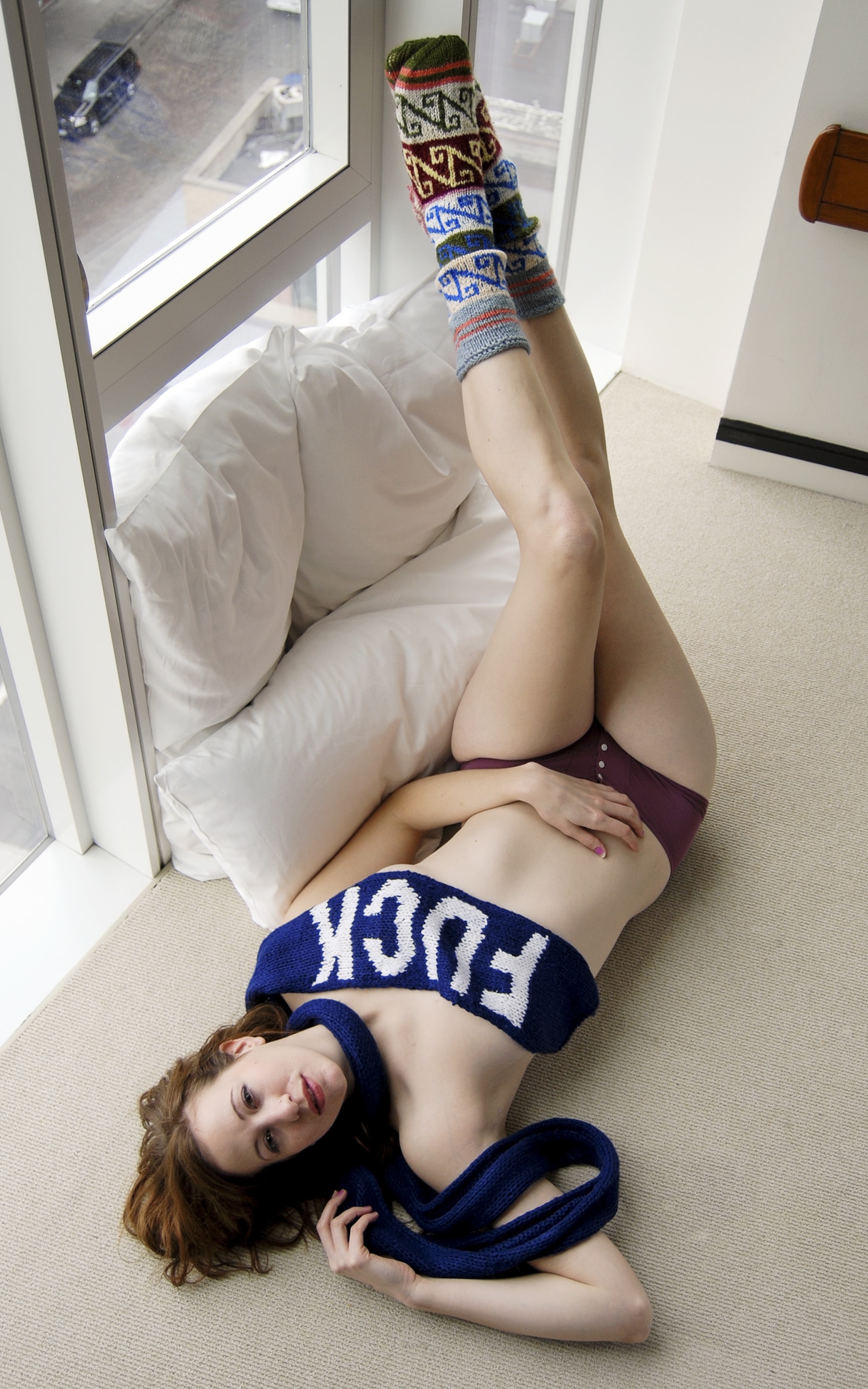 PRETTY OFFENSIVE
Born into a crafty family in Iowa, Stephanie Hague was destined to inherit the power to turn tangled string into woven order. It was when she moved to New York City, however, that she began to harness her true power for knitted evil, turning it into an offensive but pretty art-form. Pretty Offensive plays with concepts of profanity and wraps it in a pretty bow. The aim of the work is not actually to be profane, but rather to poke fun at the idea of offensive. By knitting, Pretty Offensive takes a craft that is very traditional and stodgy and makes it contemporary and provocative while still remaining elegant. Pretty Offensive | Booth A17 | Stephanie Hague | Presented by The Center.
Presented by The SCOPE Foundation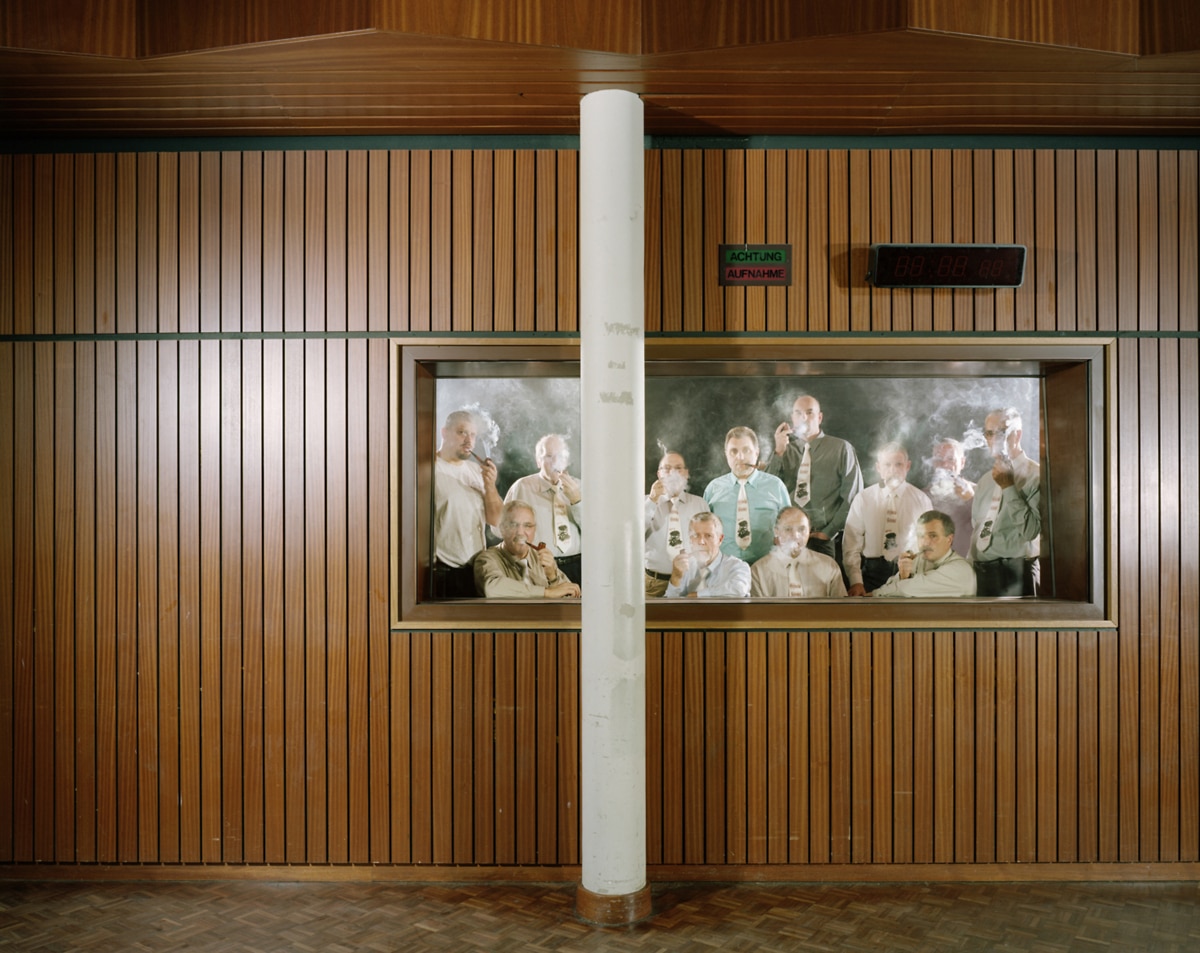 ARTISTS WANTED | ART TAKES MIAMI
Over the course of 2 months artists, painters, sculptors, designers, illustrators and creative visionaries from over 170 countries flocked to Art Takes Miami to submit their work for a shot a $10,000 grant and an exclusive feature booth at SCOPE Miami. We are proud to present the Grand Prize Winners of Art Takes Miami, selected by Alexis Hubshman, founder of SCOPE and Mollie White, SCOPE Show Director. Featured Artist | Ursula Sprecher & Andi Cortellini | Freizeitfreunde (Friends in Leisure) | Freizeitfreunde (Friends in Leisure), is a series of photographs depicting places and the people who populate them: from pipe smokers to traffic police, the butcher union to the poodle association. Captured using analogous color negative film, the scenes are precisely arranged with selectively chosen stages, situations and people therein. Ursula and Andi approach every photograph differently, whether it is finding inspiration in locations, communities or groups. Their process transforms the photographs beyond the ordinary photos of clubs and traditional group photos into unique and never before seen views of friends in leisure.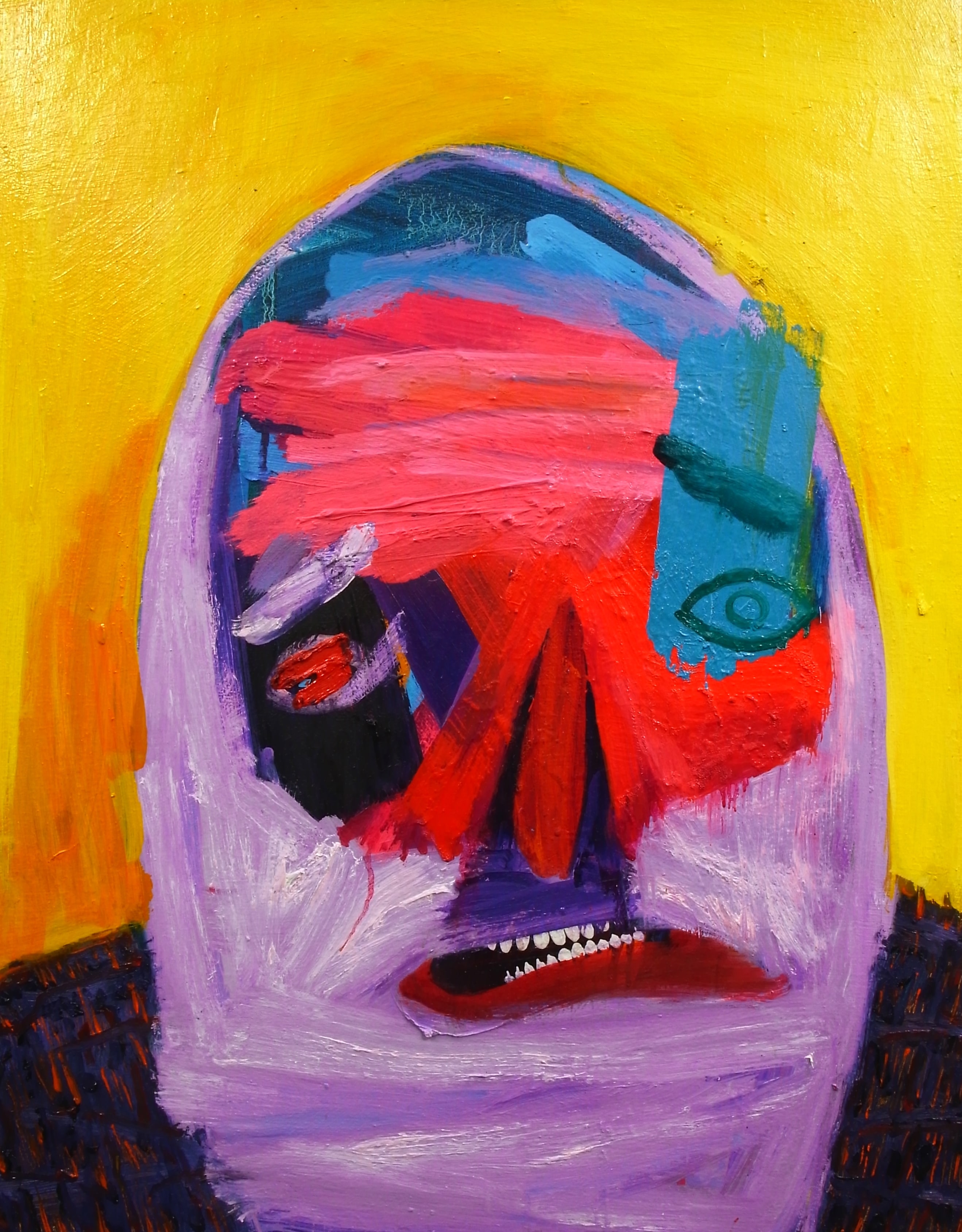 ARTISTS WANTED | ART TAKES LONDON
Artists Wanted is a collaborative project between several New York City artists and creative organizations working to build new lasting opportunities for emerging talent. Through hosting online portfolios and open calls for art, Artists Wanted provides multiple channels to discover and showcase emerging artists across the globe. Founders Jason Goodman and William Etundi Jr. believe great talent deserves endless attention, and have made it their mission to support artistic endeavors through unique, far-reaching and lasting opportunities. Over the past 5 years, Artists Wanted has awarded emerging creative talents with over $100,000 in grants, several high-profile gallery receptions, exposure to hundreds of thousands of viewers, as well as a year of free living in a $1.2 million dollar New York City apartment, with much more to come. Featured Artist | Yuhi Hasegawa | A PORTRAIT OF AN OLD MAN (No country for old men) | The work of Yuhi Hasegawa explores the instinctive, and the primitive qualities of human beings. Through the process of painting, he reveals the concealable inner meanings of human behaviors in private and public situations. These behaviors are constantly swaying between the extremes of innate, and acquired human characteristics. Yuhi's paintings are not literal narratives, rather dark suggestions of the hybrids from nomadic and urban existences, sophisticated and barbarian in equal measure.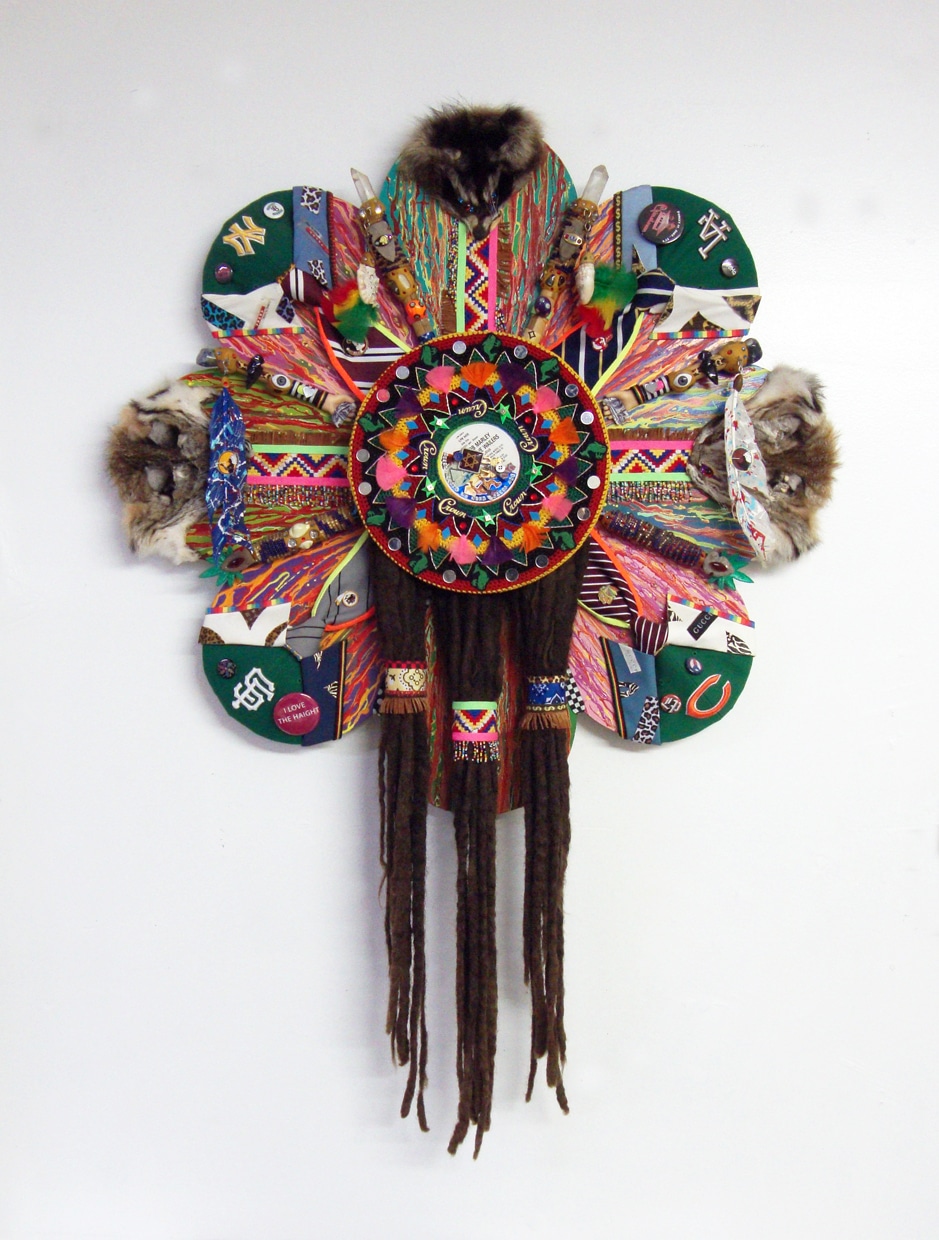 A.M.F. PROJECTS | BRENT BIRNBAUM
Addressing very relevant themes of religion, death and consumerism, Brent Birnbaum's mixed media works are a wonderland of lost pop iconography. A veritable hoarder of irreverent objects and tzotchkes from the oft-forgotten annals of American advertising, Birnbaum's work re-purposes these signifiers of a culture obsessed with materiality at the expense of meaning. Wryly acknowledging predecessors such as Rauschenberg and Duchamp, Birnbaum's found objects pre-date the Internet, yet eschew the idea of "randomness" by the enormous volume of collectibles that would have taken an obsessive collector years to amass without contemporary technology. Tapping into his generations' tendency towards an aesthetic of sensory overload, Birnbaum re-interprets allegories of heaven and hell from Christianity and Islam, drawing heavily from sources both ancient and contemporary; texts from the Koran to Dante's Inferno are infused with a fresh visual language by utilizing the very propaganda our consumerist culture employs as a diversionary tactic.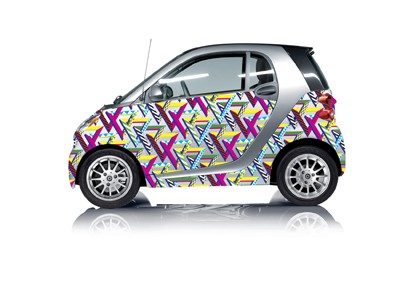 GEN ART DETOUR PRESENTED BY SMART
Gen Art is a national arts & entertainment organization that discovers and elevates emerging visual artists, filmmakers, fashion designers and musicians through national signature events and customized multi-platform programs. This year Gen Art is partnering with smart and SCOPE art fair to create a unique gathering space that will allow fair visitors to take a break from the hustle and bustle and relax in a creative and inspiring environment. Gen Art Detour presented by smart will feature custom wrapped smart cars designed by emerging artists. Each car will be contextualized in an innovative setting which will stimulate the imagination and incite conversation. Meanwhile, fair attendees will have the opportunity to go from onlooker to artist using a smart car as their canvas and will also be invited to take a smart on the road at our test drive center.
RUMS OF PUERTO RICO LOUNGE
Rums of Puerto Rico, a division of the Puerto Rico Industrial Development Company (PRIDCO), was created in 1948. The quality brands produced in Puerto Rico are aged at least one year by law. This sets the standard of excellence that includes only the finest rums and offers an extensive choice in the rum category including Bacardi, Don Q, Ron Llave, Ron del Barrilito and Palo Viejo, among others. Rums of Puerto Rico on-site at the SCOPE Miami Pavilion will promote and distribute information on Rums of Puerto Rico and on beautiful Puerto Rico itself. Visitors can indulge in specialty cocktails from 4pm - 6pm and sample the range of their exclusive rums. Furthermore, off-site, Rums of Puerto Rico will be SCOPE's official liquor partner at THE ONE FIFTY opening night reception at the Mondrian—providing specialty drinks for select VIP's and infusing Puerto Rican flavor into the night's festivities.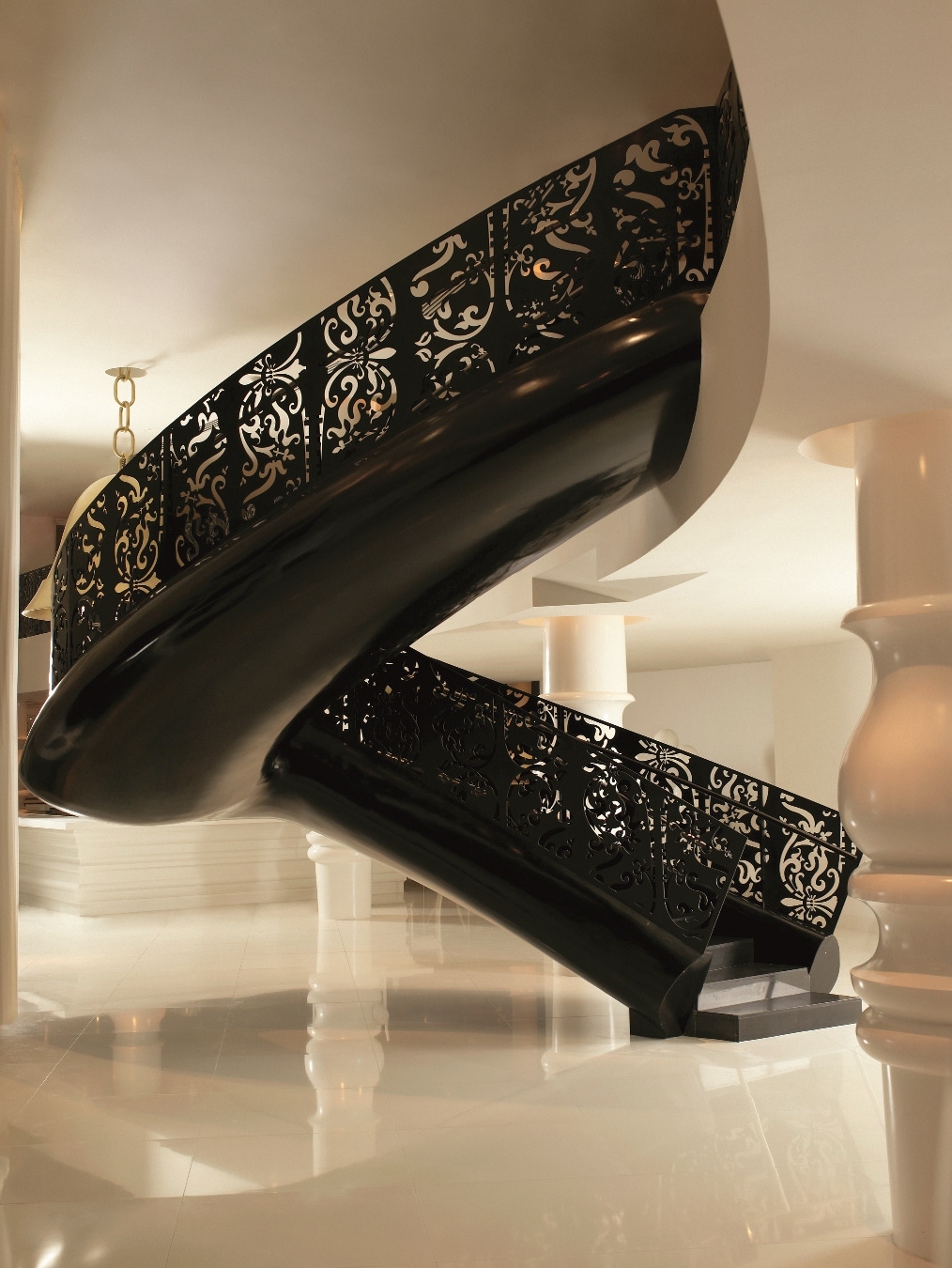 THE ONE FIFTY
SCOPE has partnered with Mr & Mrs Smith, the world's boutique hotel experts, to host THE ONE FIFTY — an exclusive aperitif riche — taking place at the iconic Mondrian hotel, Tuesday, November 29th from 8-12pm. THE ONE FIFTY celebrates SCOPE's lead role as creative R+D for a wider audience of taste makers who make art their business. This exclusive opening night celebration is the second in a series of events that cross pollinates a diverse group of visionaries and game changers impacting our cultural landscape. All invitees are celebrated as forward-thinking leaders changing the way we look at the world and the way we live in it. Invited guests will include SCOPE exhibitors and VIPs, select Mr & Mrs Smith guests, and local and international press from the art, travel and lifestyle sectors. Tues | November 29 | 8pm - 12am | Mondrian, Sunset Lounge | 1100 West Avenue | Miami Beach, FL 33139.
AUGMENTED REALITY
With Augmented Reality, we can traverse narratives through constructed virtual media that are over-laid, in reference to and interactive with, specific physical sites. Augmented Mountain's unique toolkit, Palimpsest, for the iPhone and iPad, enables the creation of narratives contextualized by geographic location, games that interact with the physical environment, and artistic performances and installations that are virtually attached to real-world physical space. Augmented Mountain, in collaboration with SCOPE, will be using art fair geographies as a platform to demonstrate the fun, informative and mercantile capabilities of their initiative, Pyrite, by creating a multi-faceted AR game. This program will allow users to learn about SCOPE special projects and events happening during the fair, while playing a first-person shooter, choose-your-own-adventure game. Continuing beyond Miami 2011, Augmented Mountain will produce new iterations of the application Pyrite for each art fair week, including information regarding the week's special projects and events. In advance of each fair, all players / users / participants of our game will receive upgrades conceived and located by emerging artists. These upgrades can be collected and combined to customize your augmented reality and strengthen your experience.