The Powerful Dragon
P01 | 2011 | Courtesy of CANVAS International Art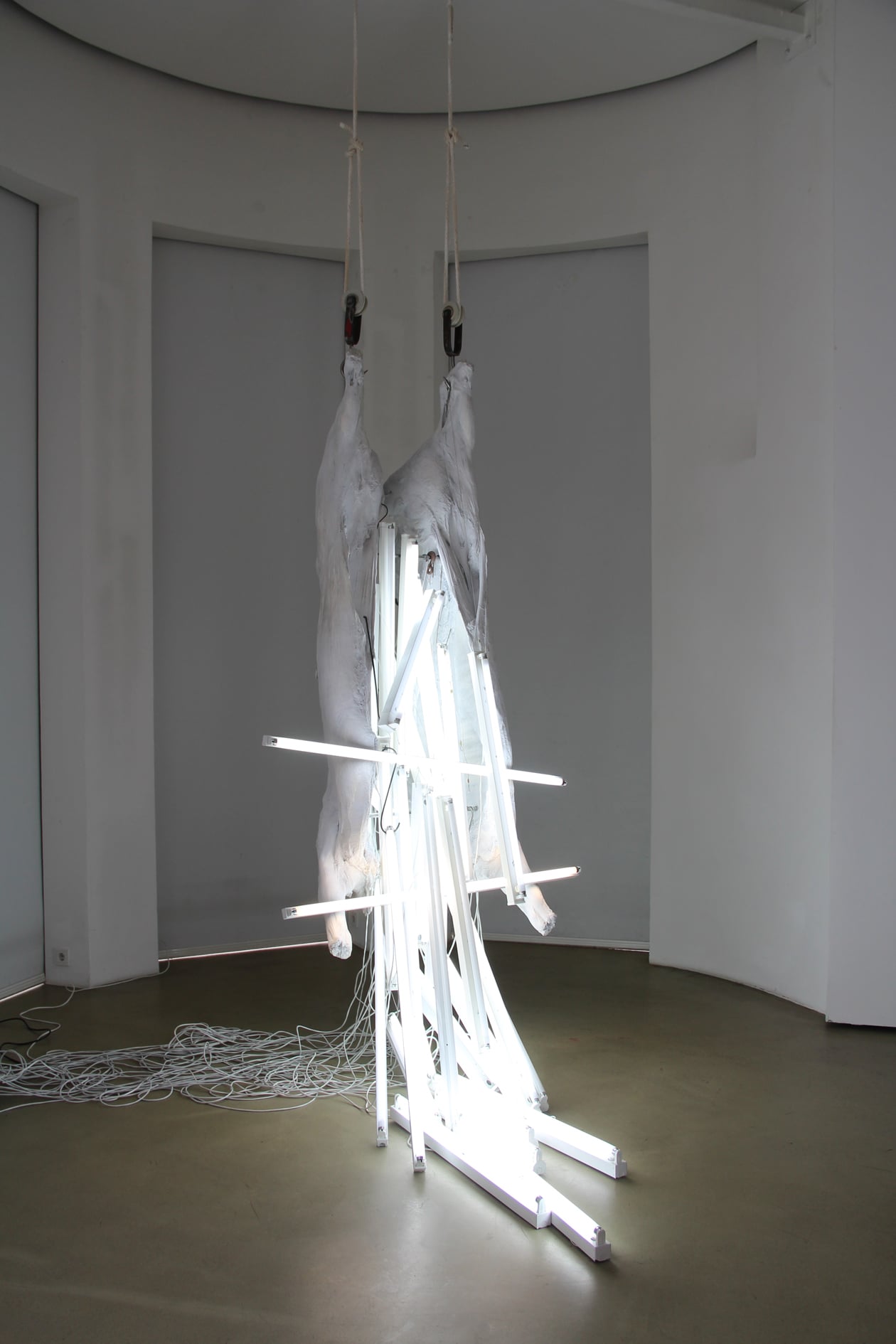 Der Italiener (the Cow)
P05  | Engaging the concepts of sacrifice and purification rites, as so often depicted in works by Francis Bacon, Rembrandt and Chaim Soutin, Bernardi Roig's Der Italianer, is  powerful multimedia installation with accompanying video. Engaging all the senses, Bernardi Roig's work explores the existential relationship of man towards his environment.
Courtesy of Mario Mauroner Contemporary Art, Vienna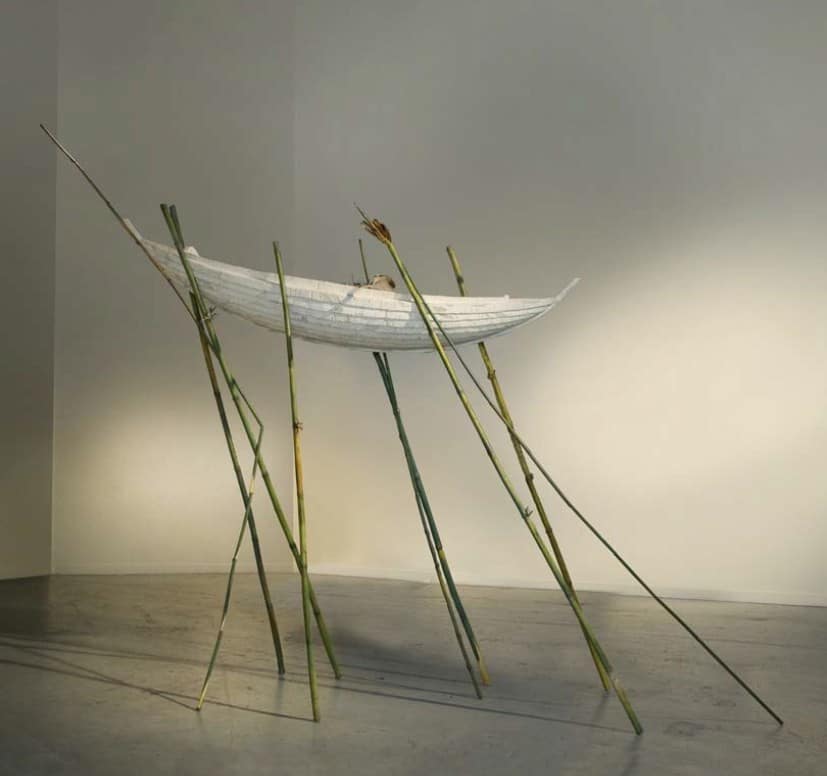 Bamboozled
P02 | 2013 | Courtesy of The McLoughlin Gallery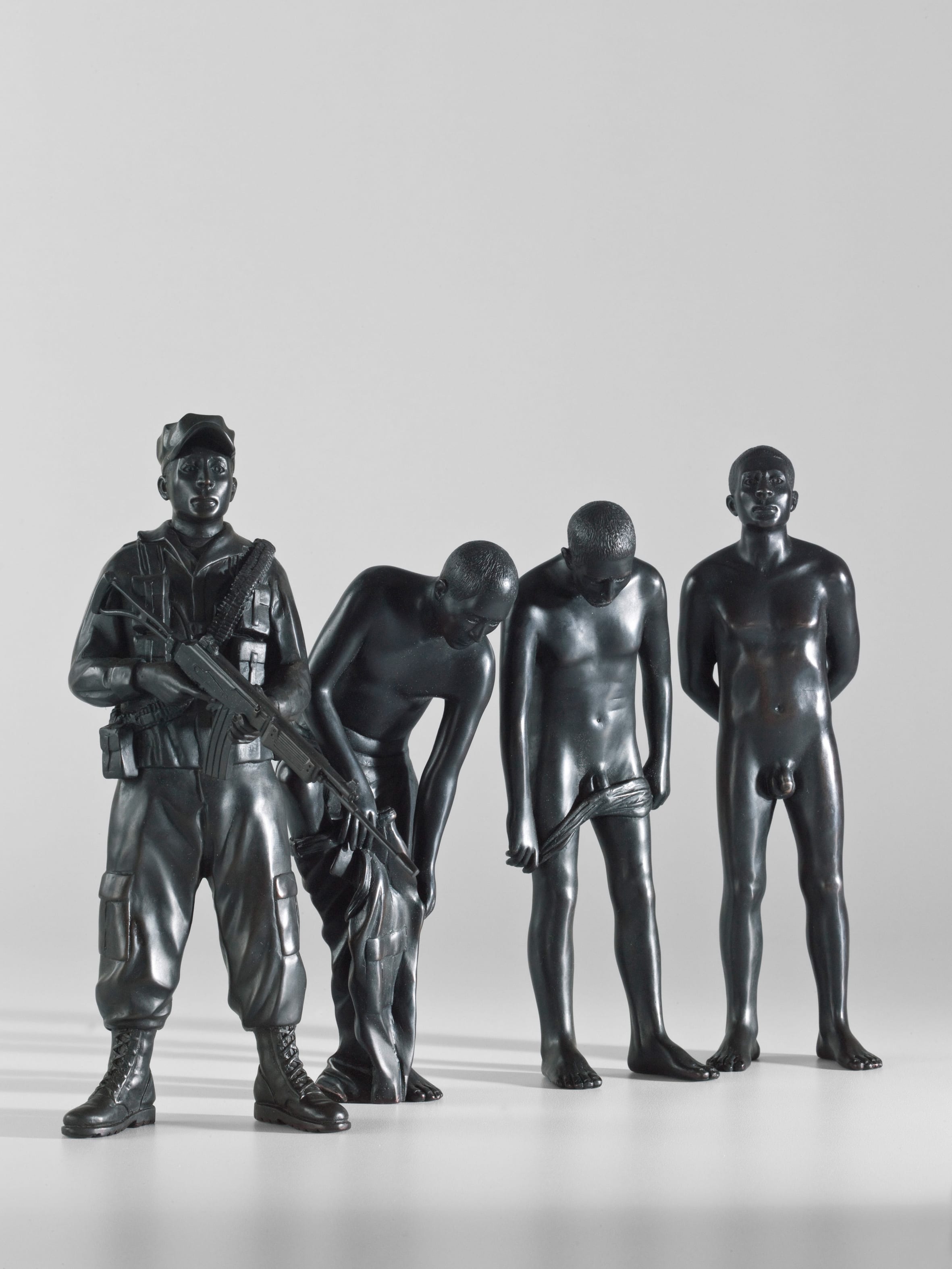 Humanos Derechos
P03  | 2011 | Courtesy of Galeria Christoper Paschall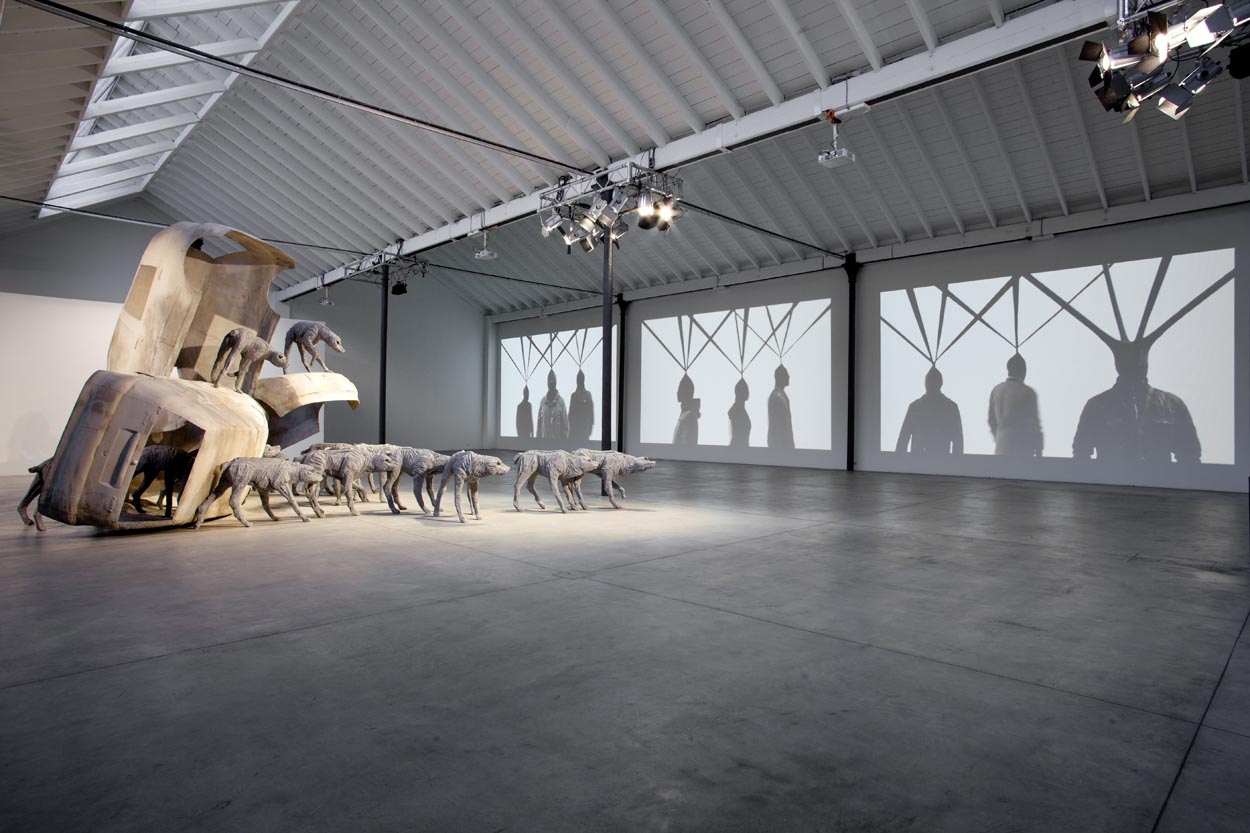 Analgesia
P04 | 2012 | Courtesy of Mario Mauroner Contemporary Art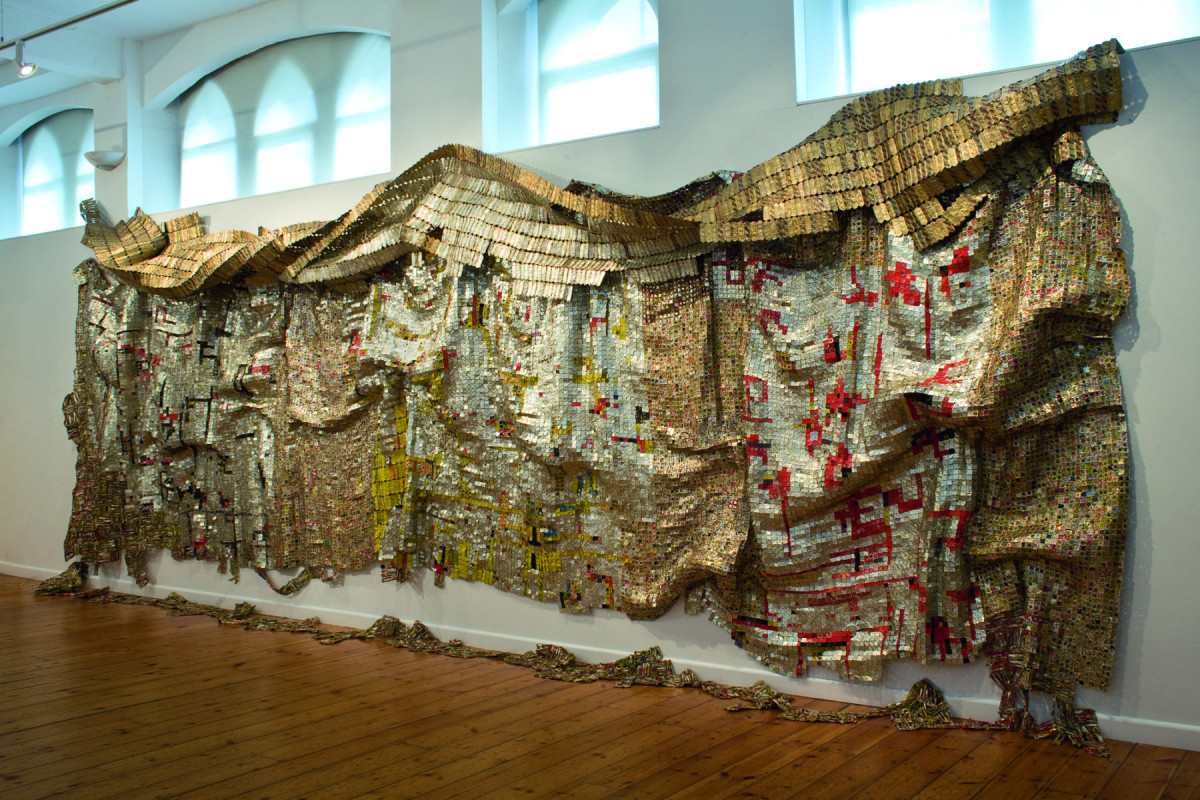 Skylines?
P06  |Throughout the span of his 40 year career, El Anatsui has addressed a vast range of social, political and historical concerns, and embraced an equally diverse range of media and processes. This compelling and relevant artist will present one of his famed wall sculptures at SCOPE Basel 2013. El Anatsui's Skylines? is a monumental work from a series of installations have provoked a frenzy of international attention in recent years, with institutions and audiences clamouring for more of these sumptuous, mesmerising works made from thousands of aluminium bottle tops.
Courtesy of October Gallery, London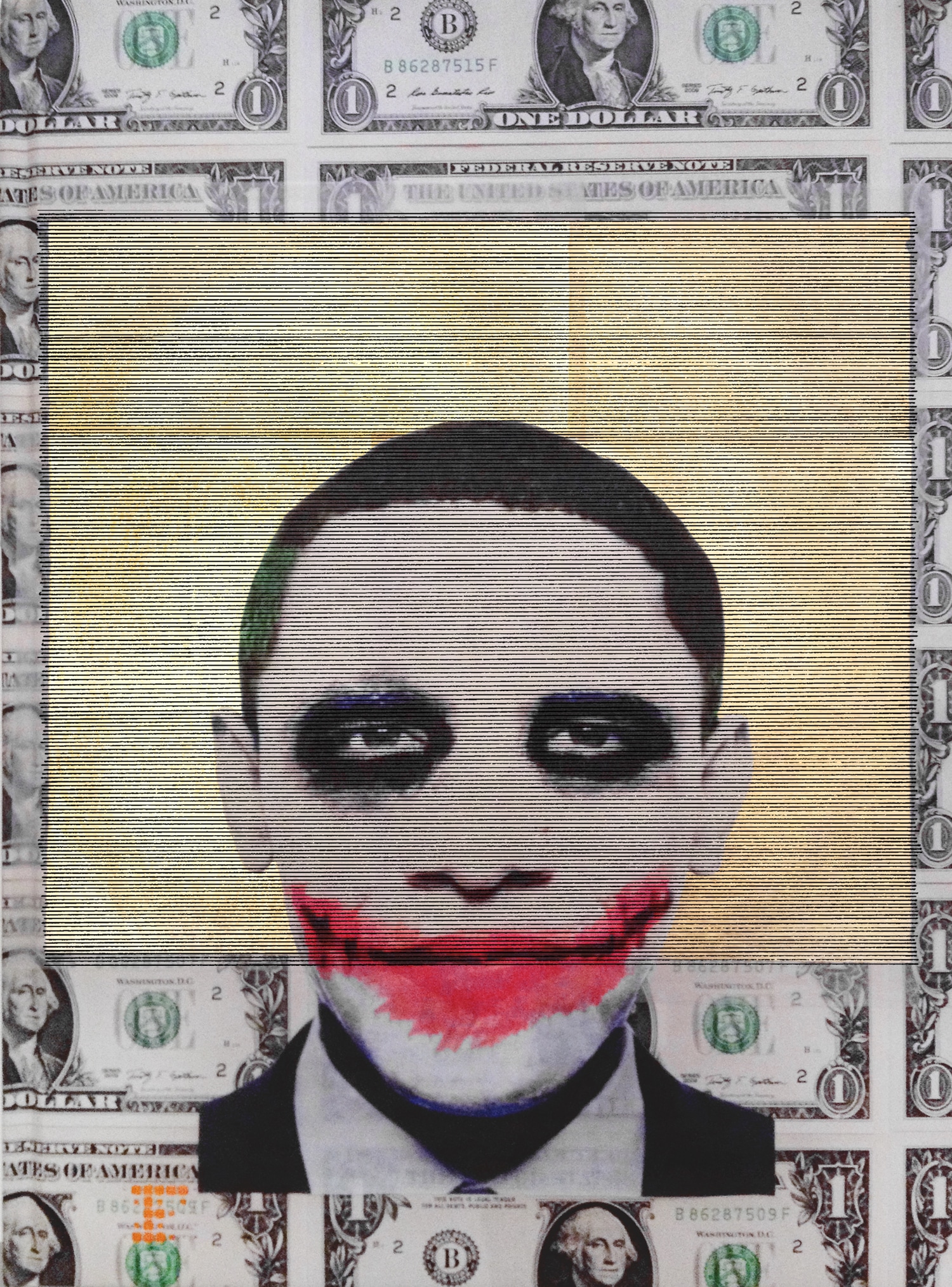 THE CURATED COLLECTION
P07 | The books of Patrice Farameh's Curated Collection are objets d'art, whose varied titles embody both visionary design and substance. For SCOPE Basel, The Curated Collection will launch its new limited edition book: For Which It Stands: Americana in Contemporary Art, as well as display Skull Style: Skulls in Contemporary Art and Design. Artist Jeremy Dean will present his new series, Democracy, from which a portion of the proceeds will benefit the SCOPE Foundation's initiative: The Artists Emergency Fund.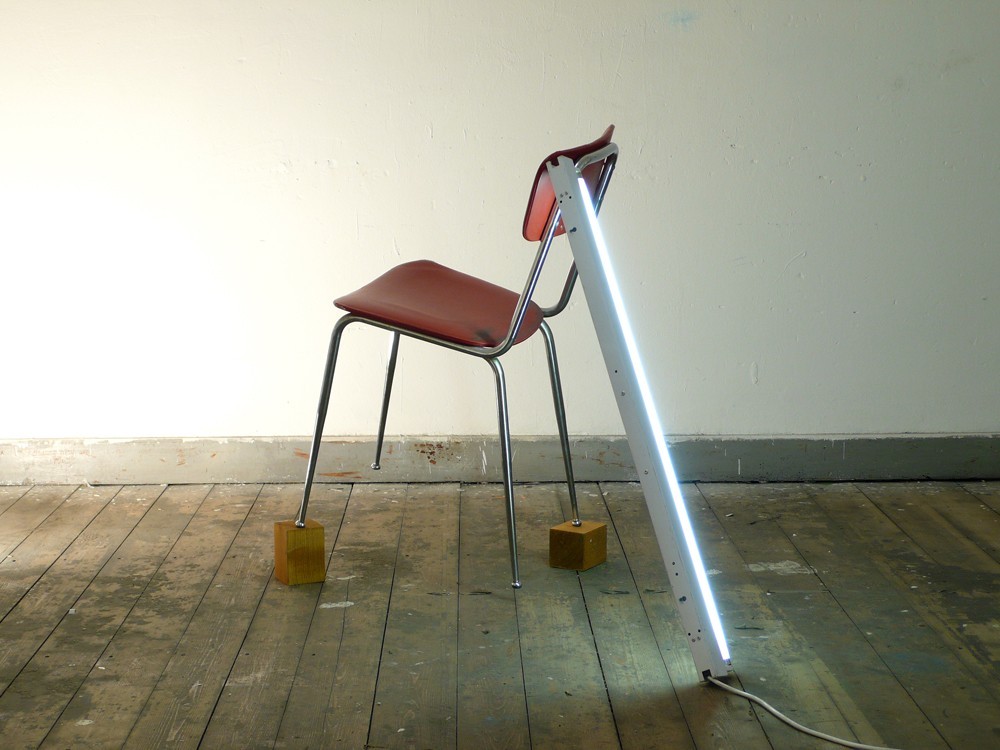 ARRANGEMENTS DE LUMIÈRES FLUORESCENTES
P08 | Founded in 2007 as an artist collective in Basel Switzerland, Invisible Heroes' members work as independent artists around the world. Scientifically experimenting with materials such as magnets, resin and neon, for SCOPE Basel 2013, Invisible Heroes will present several works in various points around the fair.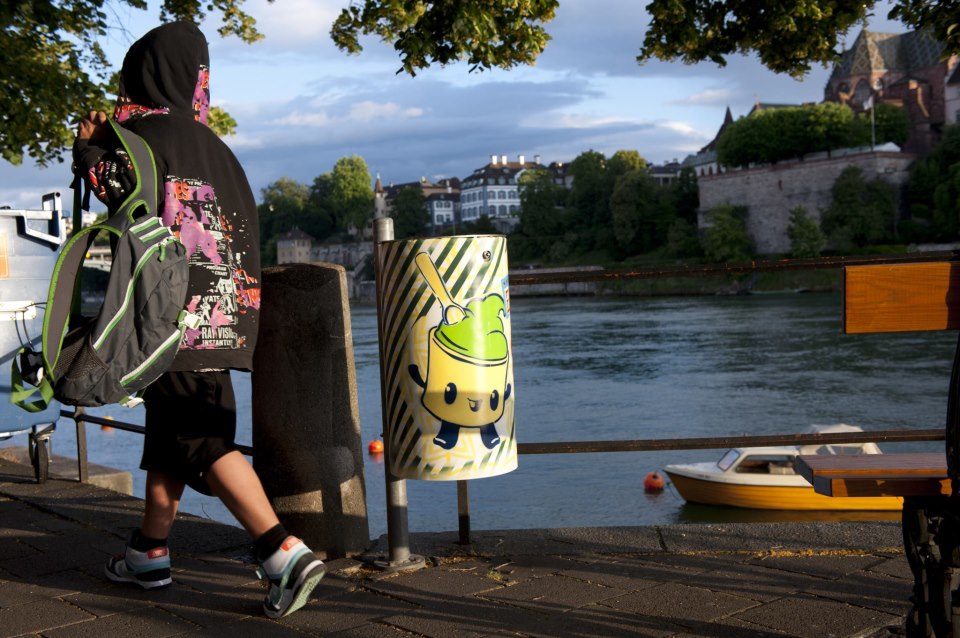 SHOCHZWEI
P09 | Using street art to encourage respect for a clean city,shochzwei will debut their Kunst Kübel project at SCOPE Basel. To drive this anti-littering campaign, waste baskets will be converted into canvases for art. Beginning May 28th, these receptacles will be displayed along the Rheinufer (Rhine walkway) between the Wettstein and Dreirosen bridges.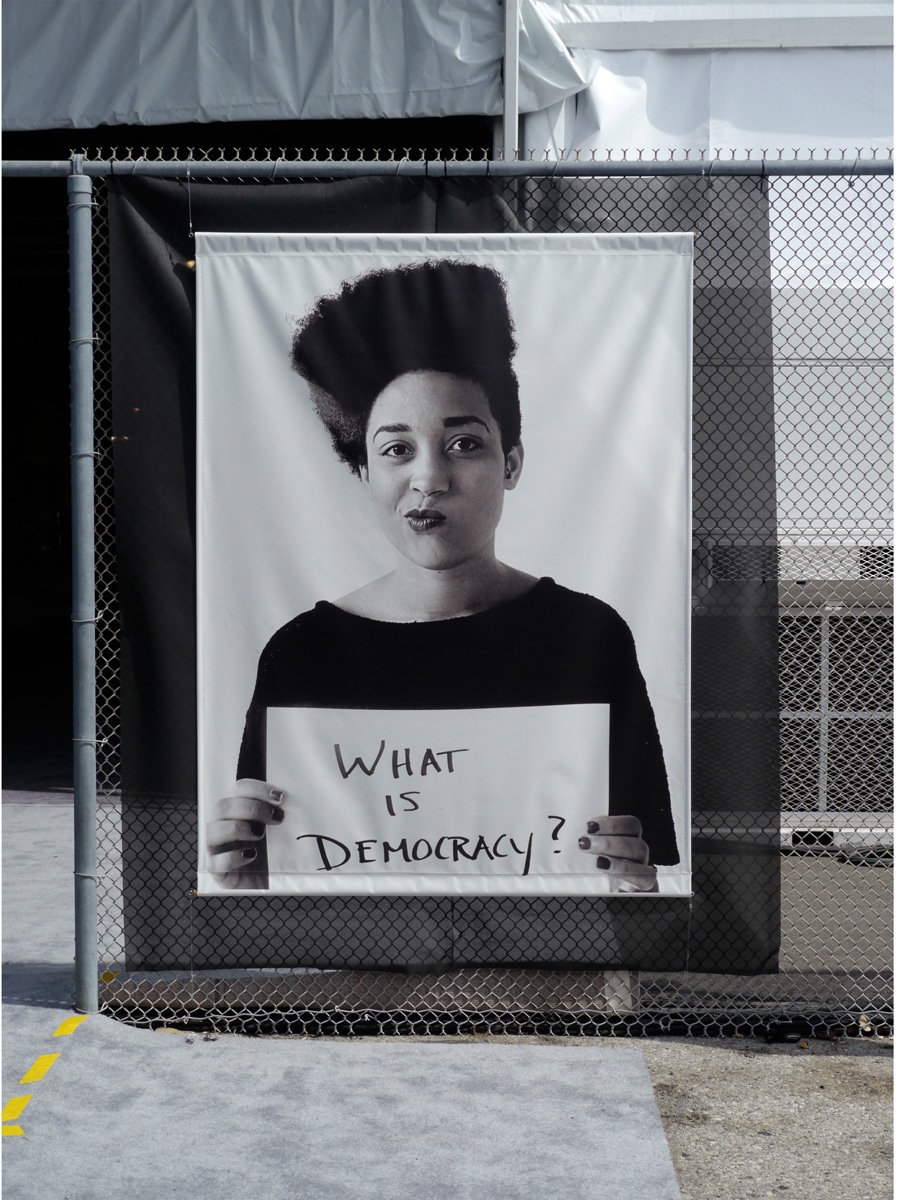 Words We Have Learned Since 9/11
P11 |Los Angeles-based artist Clayton Campbell presents a series of photographic banners which will surround the SCOPE Pavilion. Representing multiple communities around the world, each portrait subject is captured while holding up a wrtitten word whose meaning has changed for them since 9/11.
Courtesy of Untitled Projects