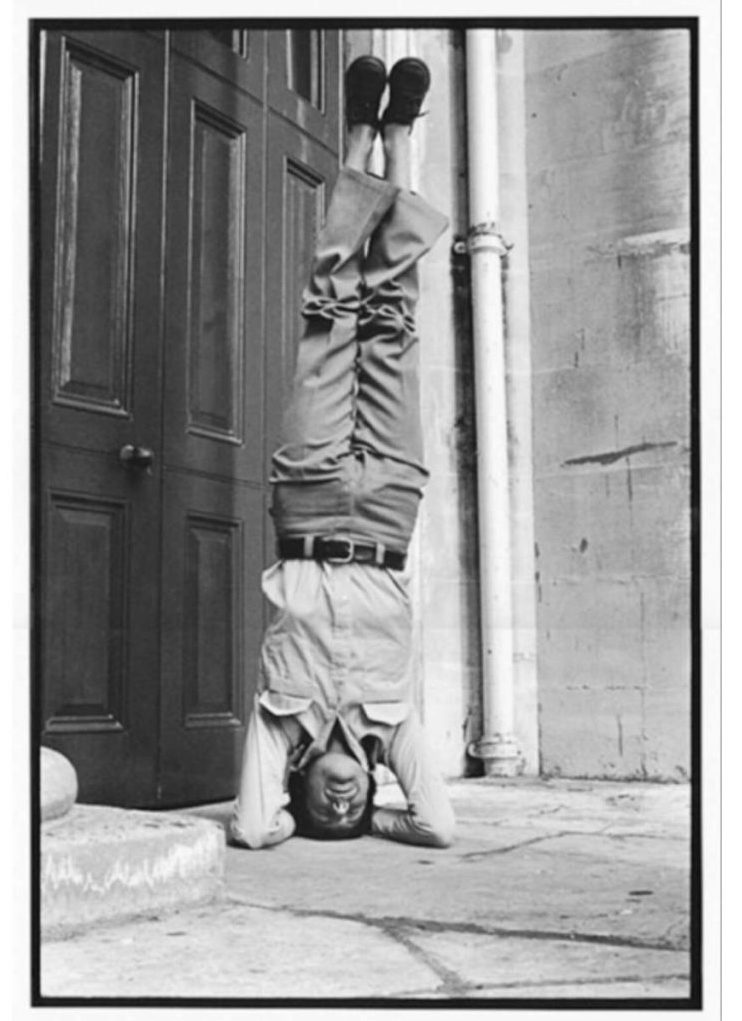 FORT WORKS ART | FORT WORTH, TX | PROGRAM AWARD
Over the years, American Photographer Kate Simon has captured icons such as The Clash, Andy Warhol, David Bowie, Bob Marley, and Iggy Pop. Her unique punk aesthetic attracted the attention of institutions such as the National Portrait Gallery, the Metropolitan Museum of Art, and The MoMA where a piece of hers currently resides in their permanent collection.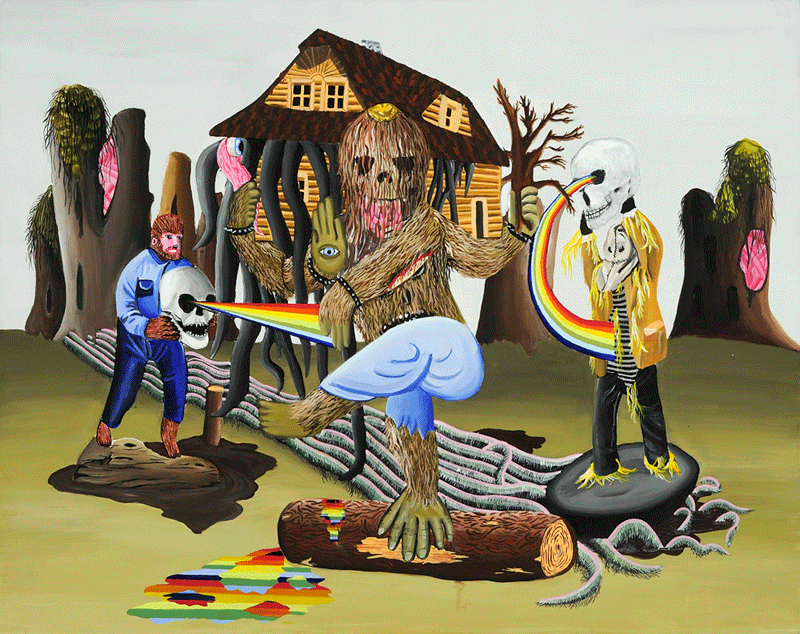 THE CHEMISTRY GALLERY | PRAGUE | TRAVEL GRANT
Artist Jan Vytiska takes the traditional model of European folklores and twists their narratives into grotesque tales. He replaces the ornamental decorations typically found in folk art and replaces it with horror movie like characters disguised as storybook troupes in fairytale settings that appear as sets rather than reality. To Vyiska, his interpretation of these autonomous pulp fictions reflects the dark undercurrent of the collective subconscious with equal part eclecticism and gratuitousness.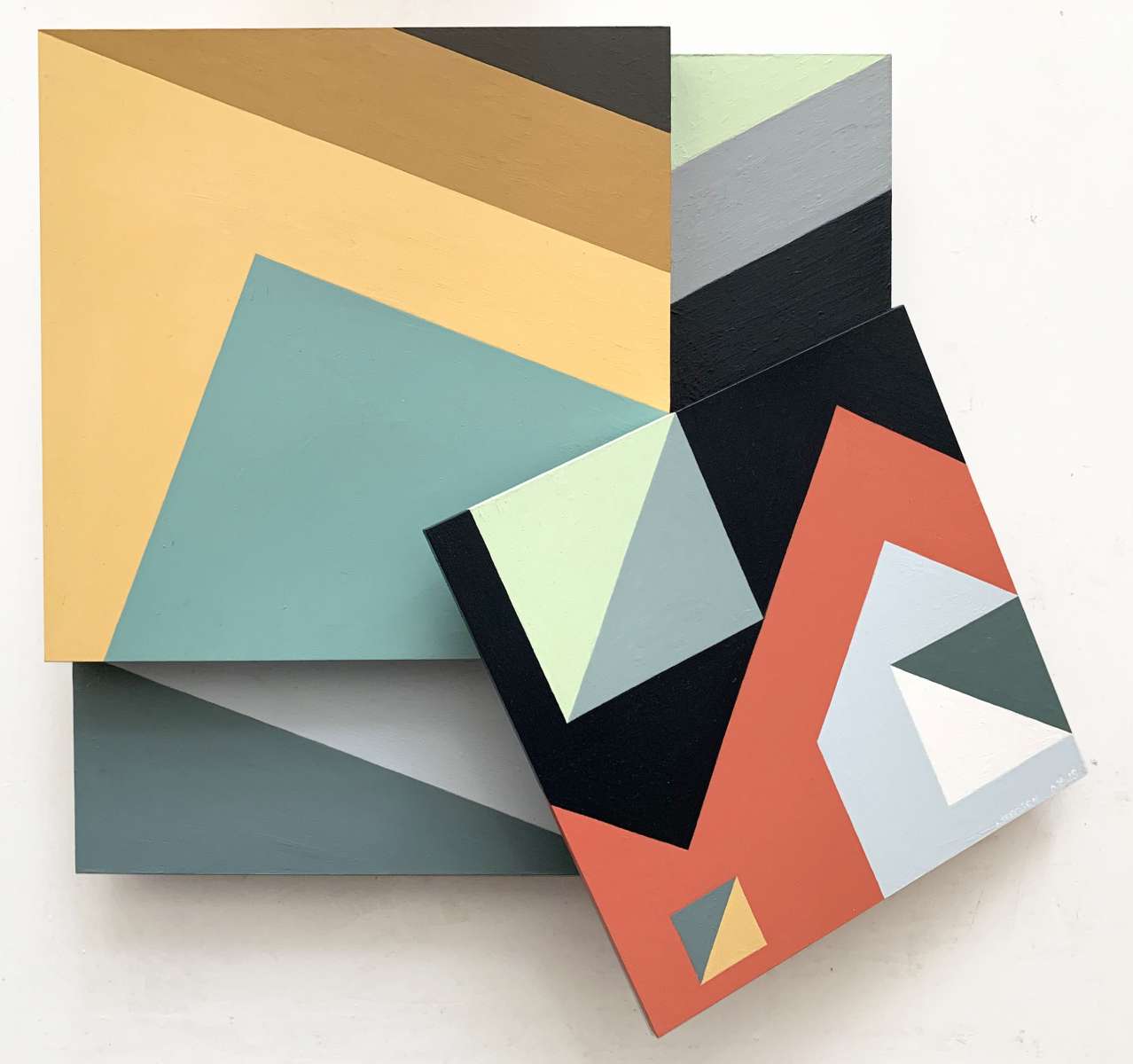 AH CONTEMPORARY | NEW YORK, NY | PROGRAM AWARD
New York based gallery AH Contemporary will mount a solo show of recent paintings by artist Judith Seligson at SCOPE New York 2019. These 2018 geometric abstractions, diminutive as they are ambitious, were compared by the Washington Post to the work of Albers and Stella. The artist likes to remind herself and her audience that when she came onto the New York scene in the late 1970's, 10% of the artists represented by galleries were women. She joins a cohort of talented, persistent women artists who are beginning to receive the recognition they deserve.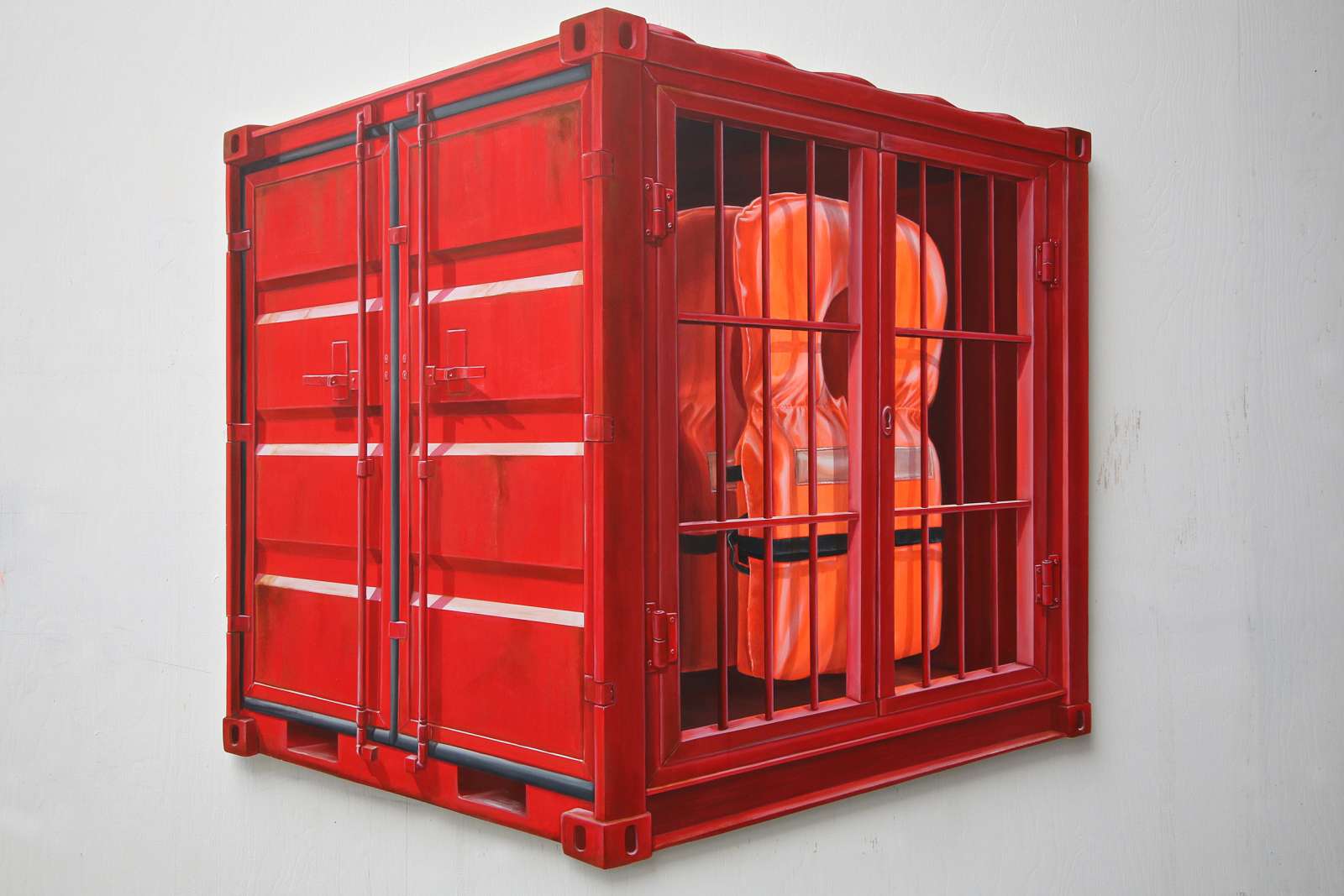 THINKSPACE | LOS ANGELES, CA | PROGRAM AWARD + TRAVEL GRANT
Thinkspace was founded in 2005; now in LA's Culver City Arts District, the gallery has garnered an international reputation as one of the most active and productive exponents of the New Contemporary Art Movement. Maintaining its founding commitment to the promotion and support of its artists, Thinkspace has steadily expanded its roster and diversified its projects, creating collaborative and institutional opportunities all over the world. Founded in the spirit of forging recognition for young, emerging, and lesser-known talents, the gallery is now home to artists from all over the world, ranging from the emerging, mid-career, and established.
Leon Keer is a world leading artist in anamorphic street art. He has executed commissions in Europe, The United States, Mexico, The United Arabic Emirates, Saudi Arabia, Russia, New Zealand, Australia, and several Asian countries. His paintings reflect his thoughts, confronting the viewer with the diseased spirit of our times, visible decay counter-pointing a timeless longing for unspoiled beauty.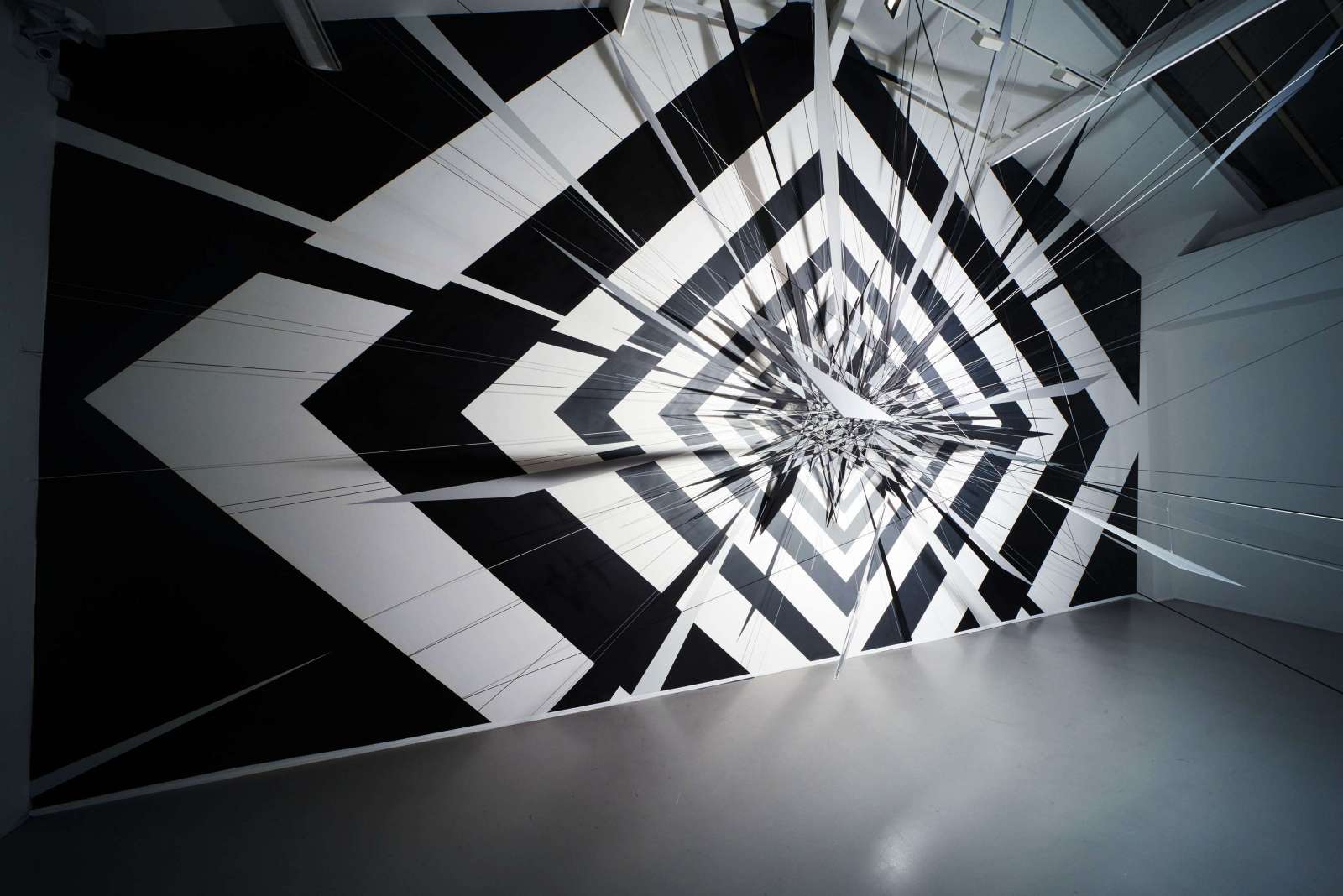 MIRUS GALLERY | DENVER, CO | PROGRAM AWARD
The concept of space and movement is rarely confined, defined or limited in Thomas Canto's work. The organic structures of Thomas Canto's works are also inspired by urban architectural environments which interplay humanity and functionality. For him, the dialect and exchange between human and architecture is as prominent a subject matter as the elements of color, line, form and shadow in his work. The sculptural and painting aspects of Canto's concepts play a role within the perception of how the spectator immerses himself into the work itself. Depth, geometry, and illusion are intricately intertwined in each work, drawing into questioning how humanity and created material respond to one another.
SCOPE is delighted to have Mirus Gallery bring Thomas Canto to SCOPE New York where he will be creating a site-specific installation at the front of the fair to welcome our guests.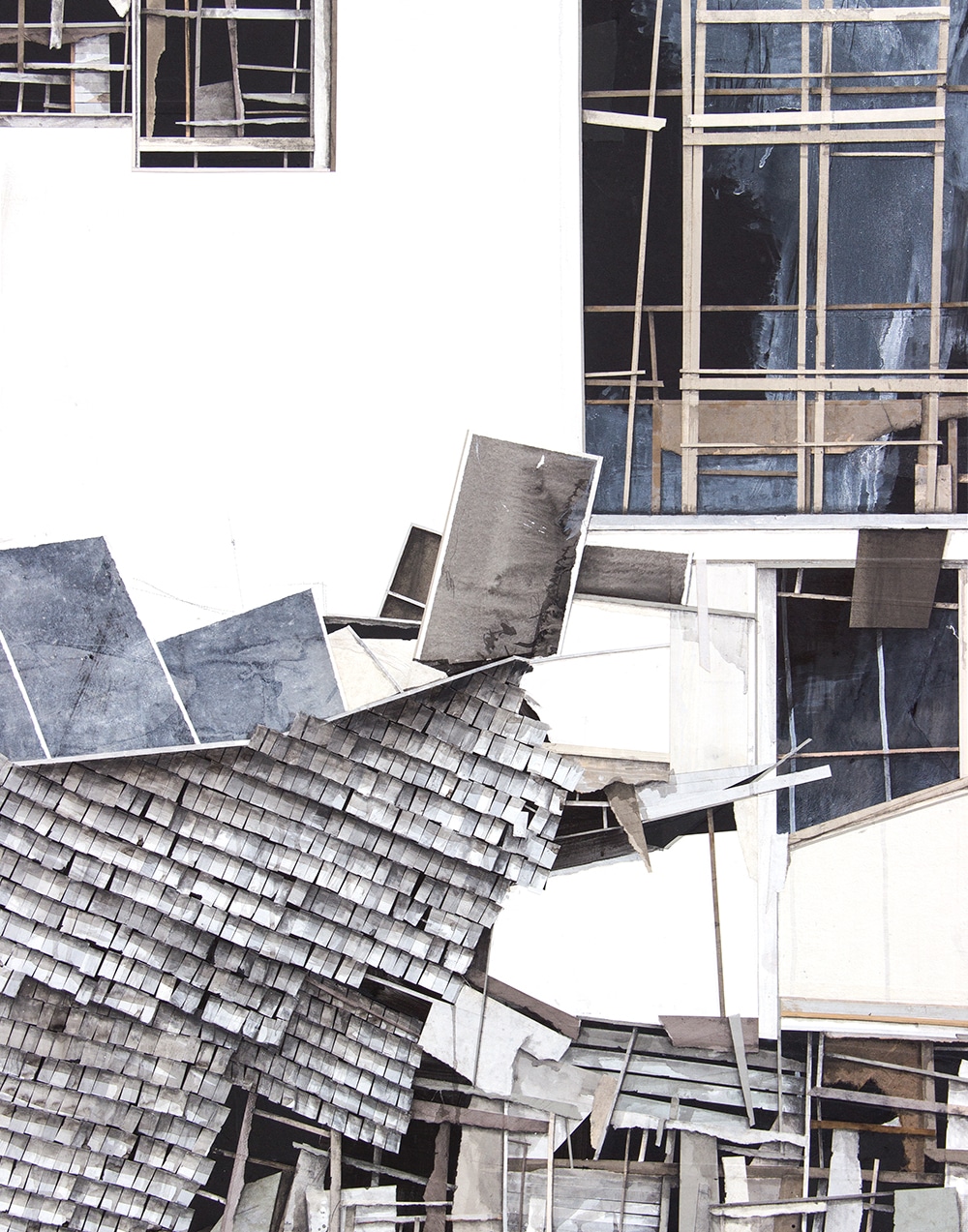 PARADIGM GALLERY + STUDIO | PHILADELPHIA, PA | PROGRAM AWARD
Paradigm Gallery + Studio exhibits contemporary artwork from around the world with a focus on Philadelphia-based artists. The gallery began as a space in which to create artwork, to exhibit the work of their peers, and to invite the members of the community to create and collect in a welcoming gallery setting.
Artist Seth Clark on his work, "My work focuses on deteriorating architecture. I see an inherent honesty in the face of my subject. These man-made structures, designed to be huge forces of permanence, are now collapsing in on themselves. Among all of the clutter—the shards of wood and layers of rubble—there remains a gentle resolve...These images are created through an ambitious layering process. I collage with found paper to reflect the fragmented and complex tactility of decay. Once a dimensional foundation is achieved, various mixed media are used to bring definition and depth to these raw materials. The processes of collage and drawing alternate between themselves lending to a seamless blend of the two mediums."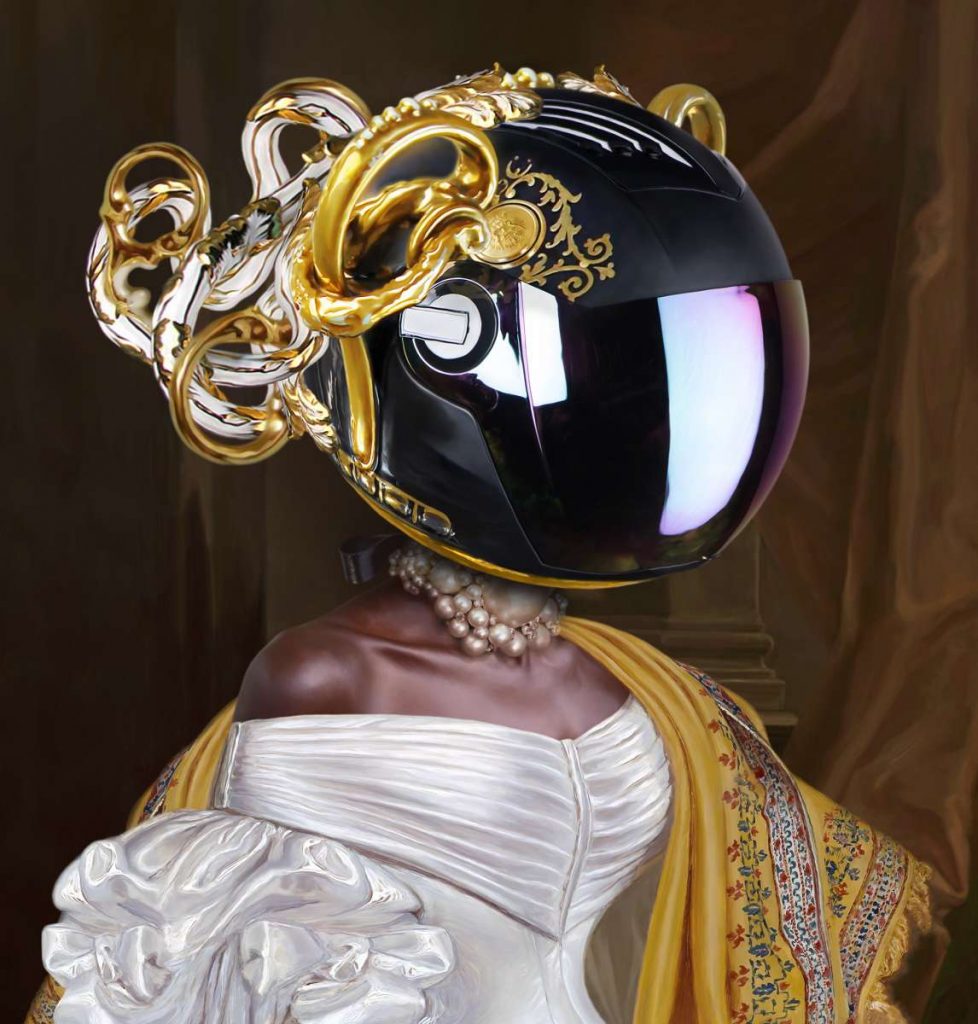 CHIC EVOLUTION IN ART | ATLANTA | PROGRAM AWARD
Chic Evolution in Art is a creatively driven art gallery that showcases emerging talent from around the world. Chic will be presenting a solo show of Brazillian artist Lúcio Carvalho. His works rely heavily on the Baroque and Roco traditions while employing memories of his childhood to speak to the fragility of the past. As a child, he would find refuge under a banquet table where he would spend time drawing and observing a china cabinet from the view of the ground. These memories inspired his new take on classic portraiture that you see throughout his work.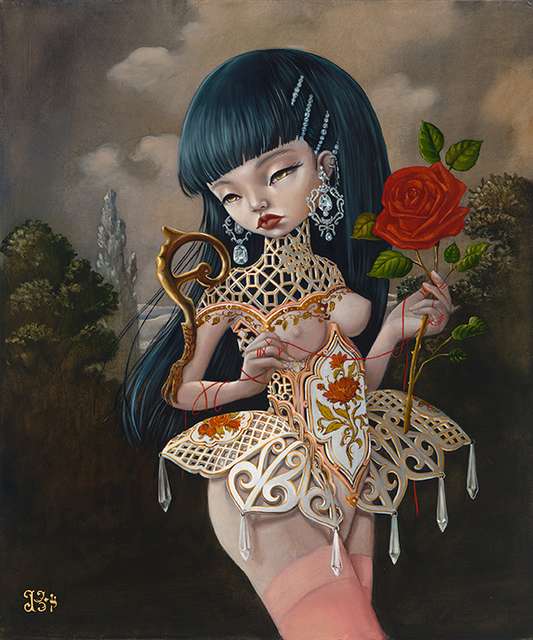 HAVEN GALLERY | NEW YORK | PROGRAM AWARD
Haven Gallery's focus is on exhibiting emotionally, intellectually and imaginatively driven, representational artwork that connects the audience and artist with universal axioms and passions.
Kukula's paintings center on feminine, doll-like figures, often surrounded by objects with sometimes clear, sometimes obscure symbolic meaning. The work registers the influences of both classical European art forms and contemporary pop culture. In her figures' poses, Kukula recalls traditional portraiture, yet the style is manifestly modern and pop-influenced. Kukula's compositions thereby disclose her personal struggles as mediated by a rich multi-cultural heritage.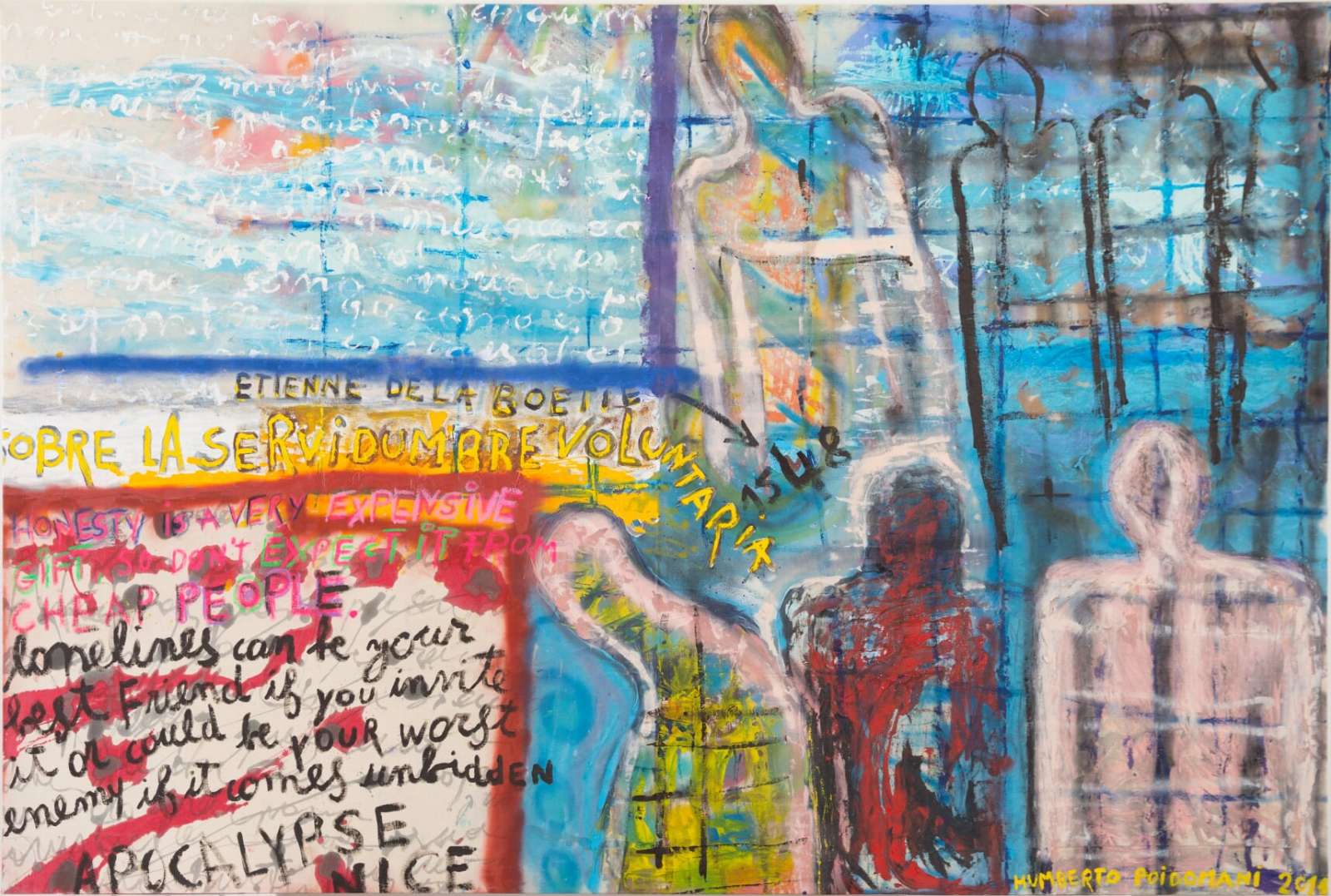 CURATORS VOICE ART PROJECTS | MIAMI | PROGRAM AWARD
Humberto Poidomani's artistic career was born in Buenos Aires where when his country was immersed in social and economic problems he used art painting as an ideological expression and a way communicate hope, peace and opinions about his concern for the social problems and the destruction of the natural resources.  For 16 years, he held solo and group exhibitions in different galleries in Barcelona. His work has been exhibited in several Museums of Argentina as well as art exhibitions in Brazil, Miami, Los Angeles. He alternates his work and his residence between Buenos Aires, Barcelona and Miami.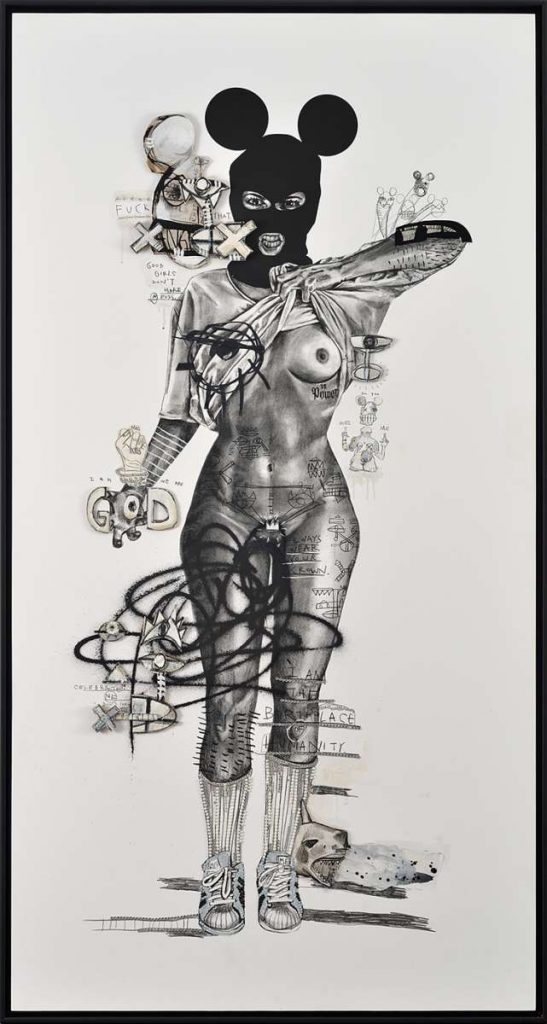 GALERIE C.O.A | MONTREAL | TRAVEL GRANT
Dubbed by Vice as Montreal's premier art vandal, MissMe has been busy wheatpasting, preaching, and taking no prisoners. Her explosive style draws you in, but it's the amplification of marginalized voices in her bright, powerful works that gives you something to take away. MissMe's unapologetic pieces command attention in sharp tones, exploring her own struggles with race, gender, society, and class while uplifting icons of the past. Her compelling, elegant, and sometimes unsettling large-scale wheatpastes swallow buildings whole, confronting issues of dignity ­and forcing us to reconsider our own truths.
C.O.A will also be presenting artist Sandra Chevrier who's The Cages series tells the story of women trying to find freedom from society's twisted preconceptions of what they should - or shouldn't - be. These masks also represent the social limitations, which corrupt what truly is beautiful and lock women into prisons of highly-codified and narrow identities.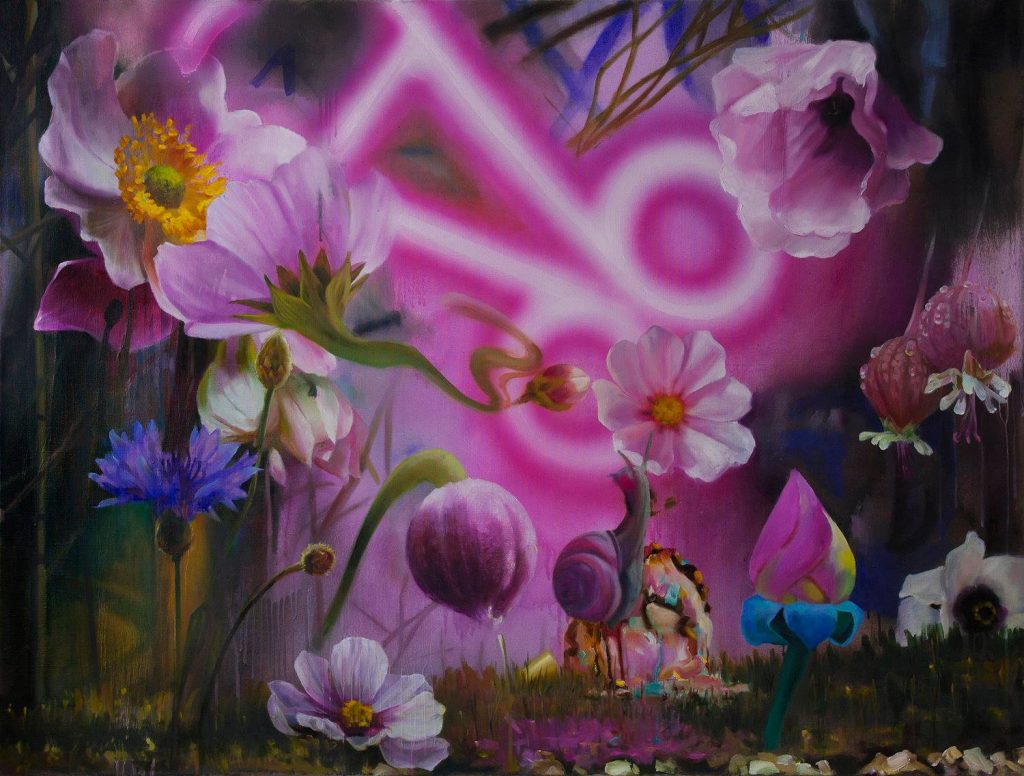 URAL VISION GALLERY | YEKATERINBURG | BUDAPEST | TRAVEL GRANT
Crocodile Power is an art duo based in Moscow who create their own realities through the work they produce to induce reflections on the themes they present.
"Being an artist means for us to create own reality and materialize thoughts, accidentally guessing the images and themes that thrill not only you but also other ones, accidentally giving to other people a cause for reflection and from time to time inspiring others." - Crocodile Power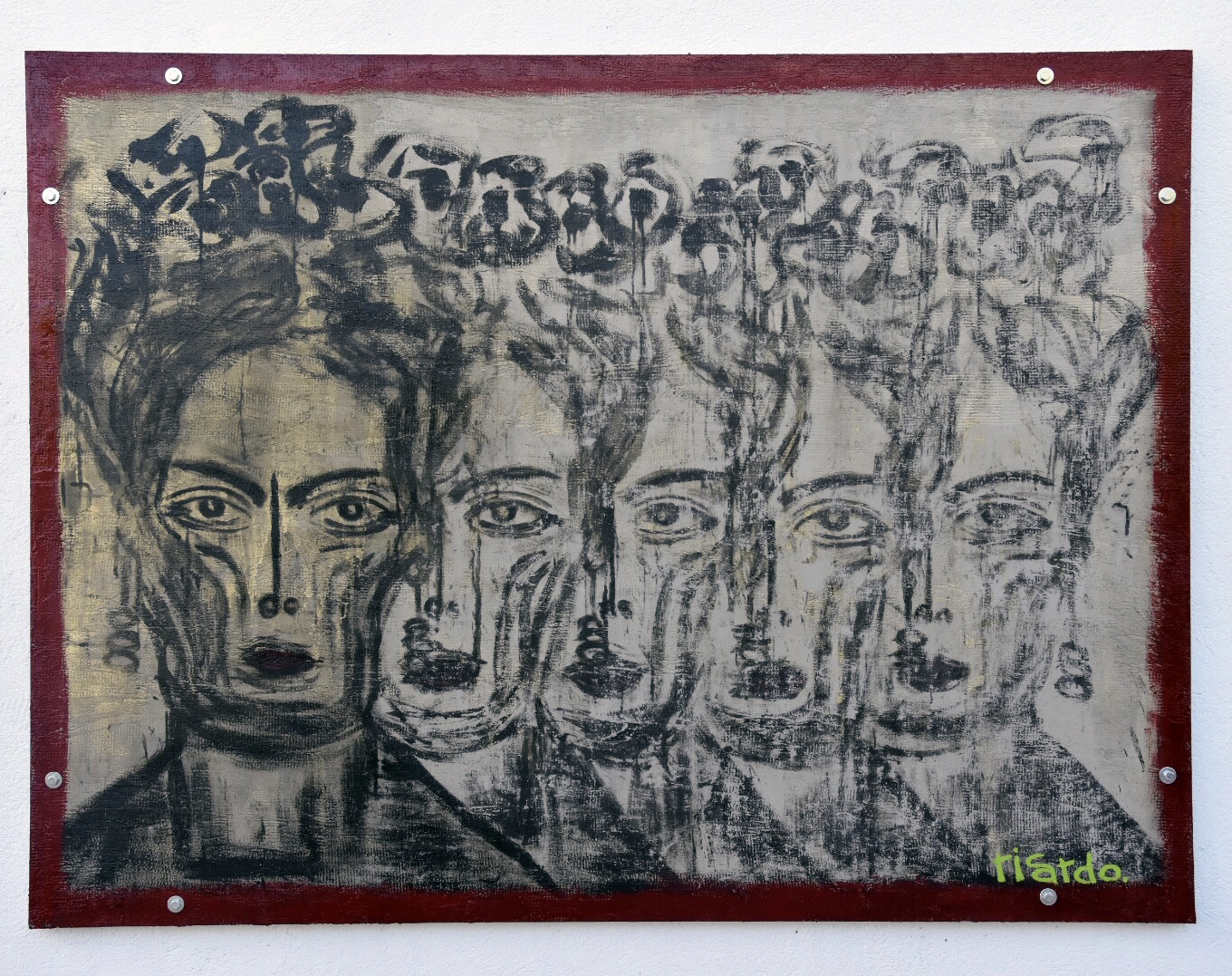 CONTEMPORARY ART PROJECTS | NORTH MIAMI BEACH | PROGRAM AWARD
Mexican artist Ricardo Cardenas expresses his feelings and beliefs by connecting his art with his career as a construction engineer by creating his paintings using building materials, concrete and steel bars as his artistic media. This year at SCOPE New York, Cardenas will bring "Series of Tributes to Great Masters" and the "Series of The Muses of Ricardo", as his way of celebrating art history in a way that transcends time and space.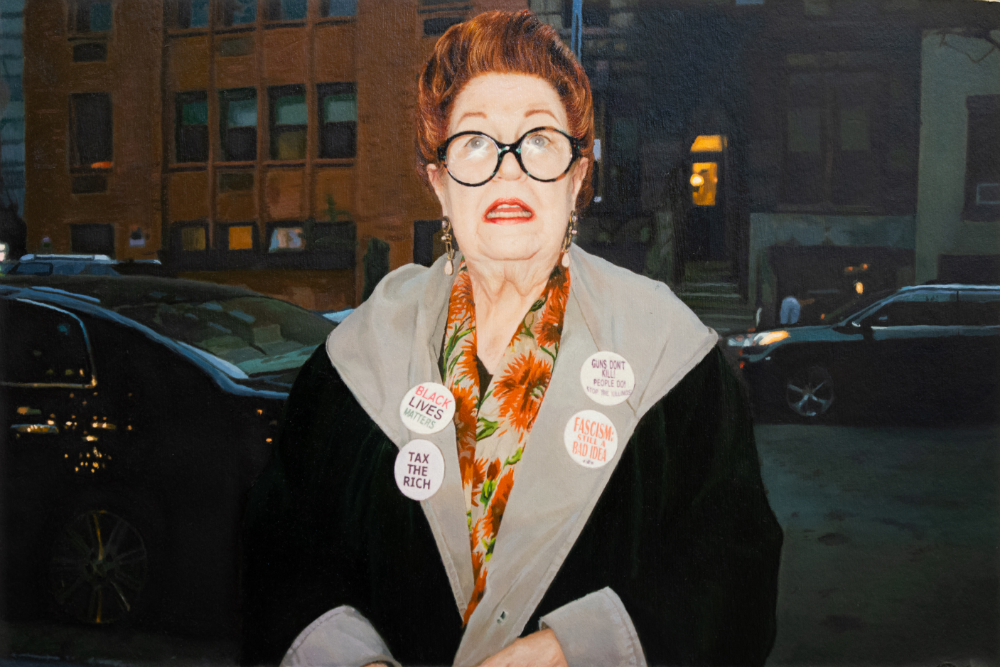 RUTGER BRANDT GALLERY | PROGRM AWARD | AMSTERDAM
New York City based Israeli artist Yigal Ozeri is best known for his large-scale cinematic portraits of distinctive young women in rich prodigious landscapes. With tinges of Pre-Raphaelite aesthetics, Ozeri brings an ethereal and uninhibited sensibility to his paintings. His portraits denote art historical foundations in romanticism, while also offering contemporary notions of sensual femininity.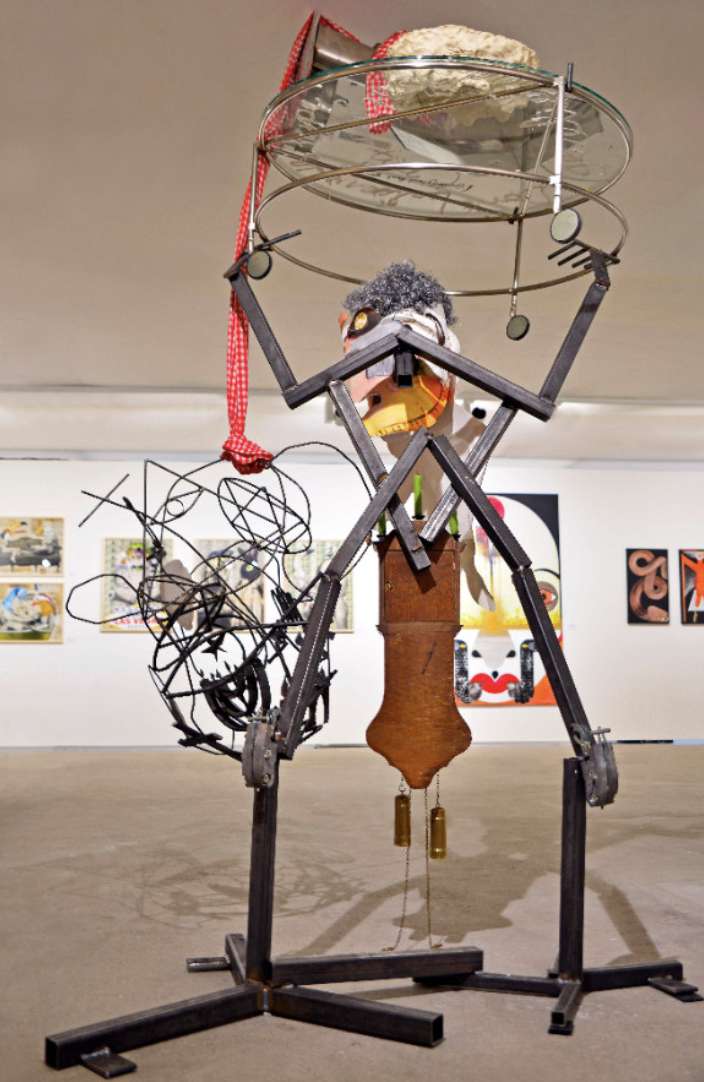 KERSGALLERY | TRAVEL GRANT | AMSTERDAM
With KERSGALLERY, David Bade intends to exhibit a number of artworks that not only form an installation, but also act as social action. The plan is to visit a local school, give a presentation, talk to the school kids and invite them to visit the fair. There, they will sit for a group portrait that Bade plans to make on the spot. The method stems from the artist's practice of engaging in a conversation and an encounter, and the result is not necessarily portraits of photographic likeness but narrative, imaginative and anecdotal ones.