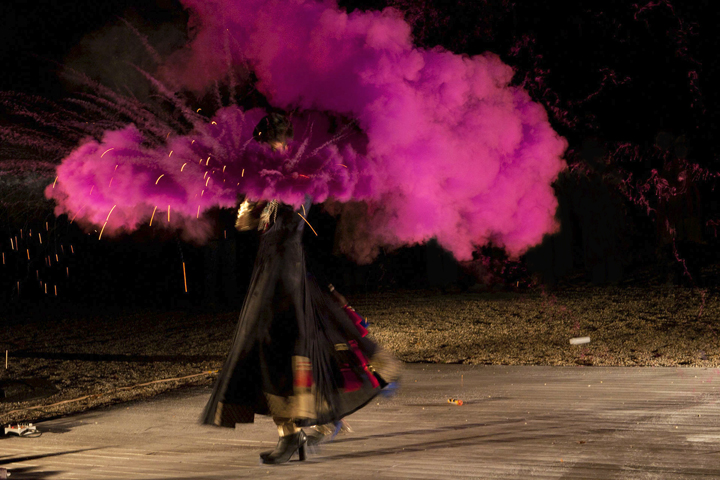 INTRODUCING OASIS
New to the pavilion this year is OASIS, an experiential multidisciplinary program located in our expanded Atrium. OASIS will present daily programming featuring large scale installations, music performances, and panel discussions during the day while continuing our long-standing commitment to wellness. Guests are encouraged to attend morning healing programming, guided meditation, and CBD spa treatments, against the backdrop of beautiful South Beach.
This multi-day destination will transform after-hours to a premium nightlife experience and feature world-class DJ and music talent at night.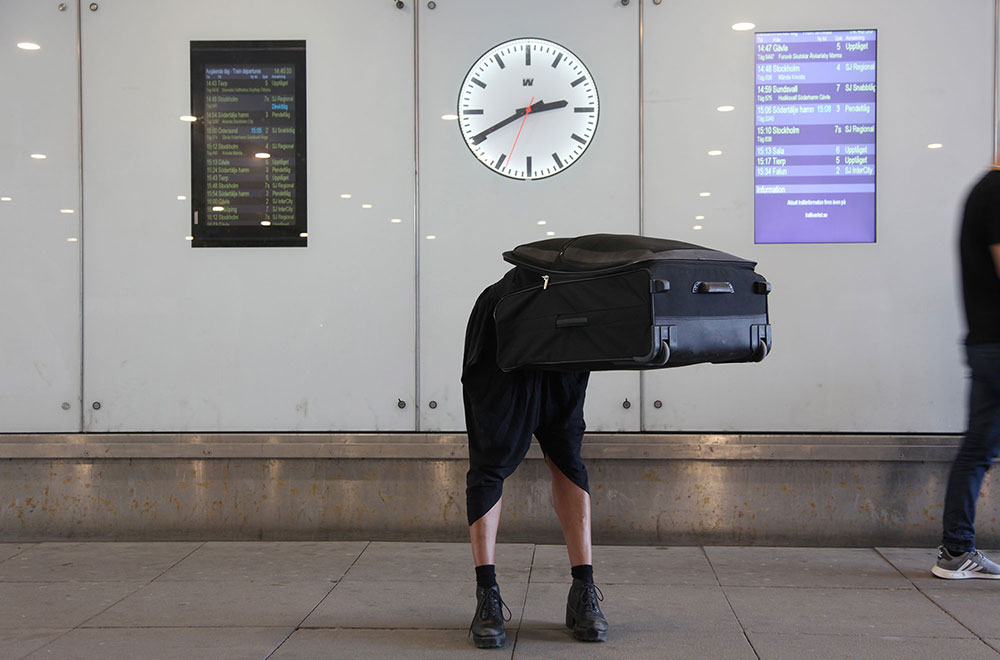 PROGRAMMING SCHEDULE
10 - 11AM | GUIDED MEDITATION
Presented by Innergy Meditation Wednesday, Friday-Sunday
12 - 1:30PM | PANEL DISCUSSIONS
2 - 5 | LIVE ARTIST ACTIVATIONS
6 - 8 | HAPPY HOURS
8 - 11 | MUSICAL PERFORMANCES
Thursday, Friday, and Saturday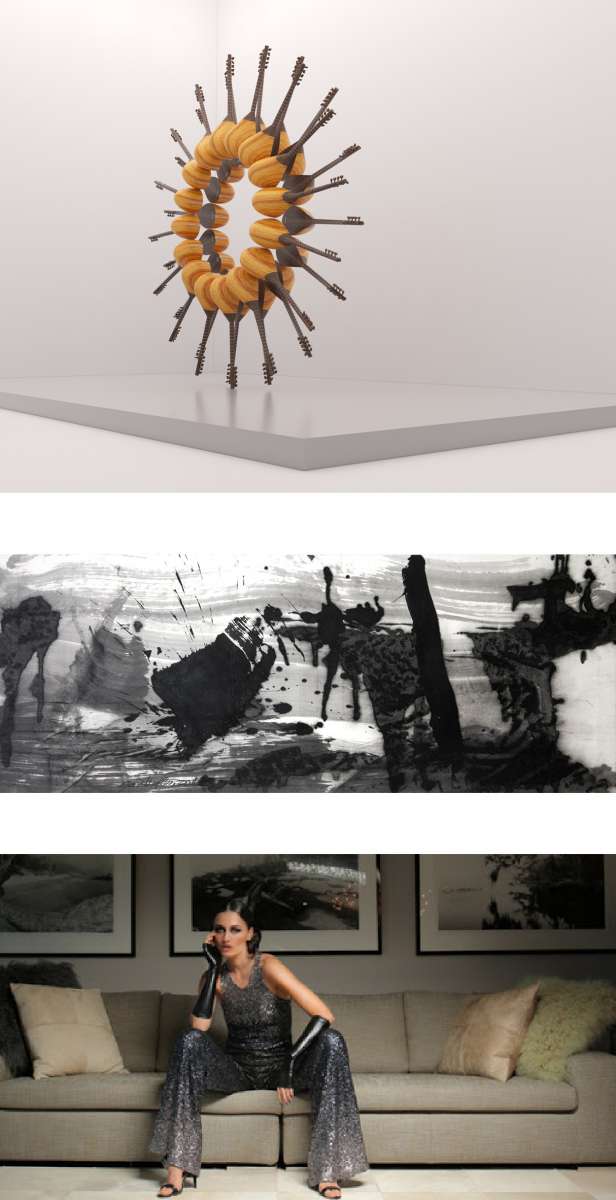 FOCUS | ART CHINA
Thinking global and working local, SCOPE Miami Beach presents FOCUS | ART CHINA, the new premier showcase of Chinese Contemporary Art in Miami. This program celebrates the global expansion of the genre by presenting museum quality cutting-edge work from both established and emerging artists spanning across disciplines.
EXHIBITING GALLERIES
ART CHINA MIAMI
ART LEXING
TOPCOS
ESPOIR
ETHAN COHEN
XI'AN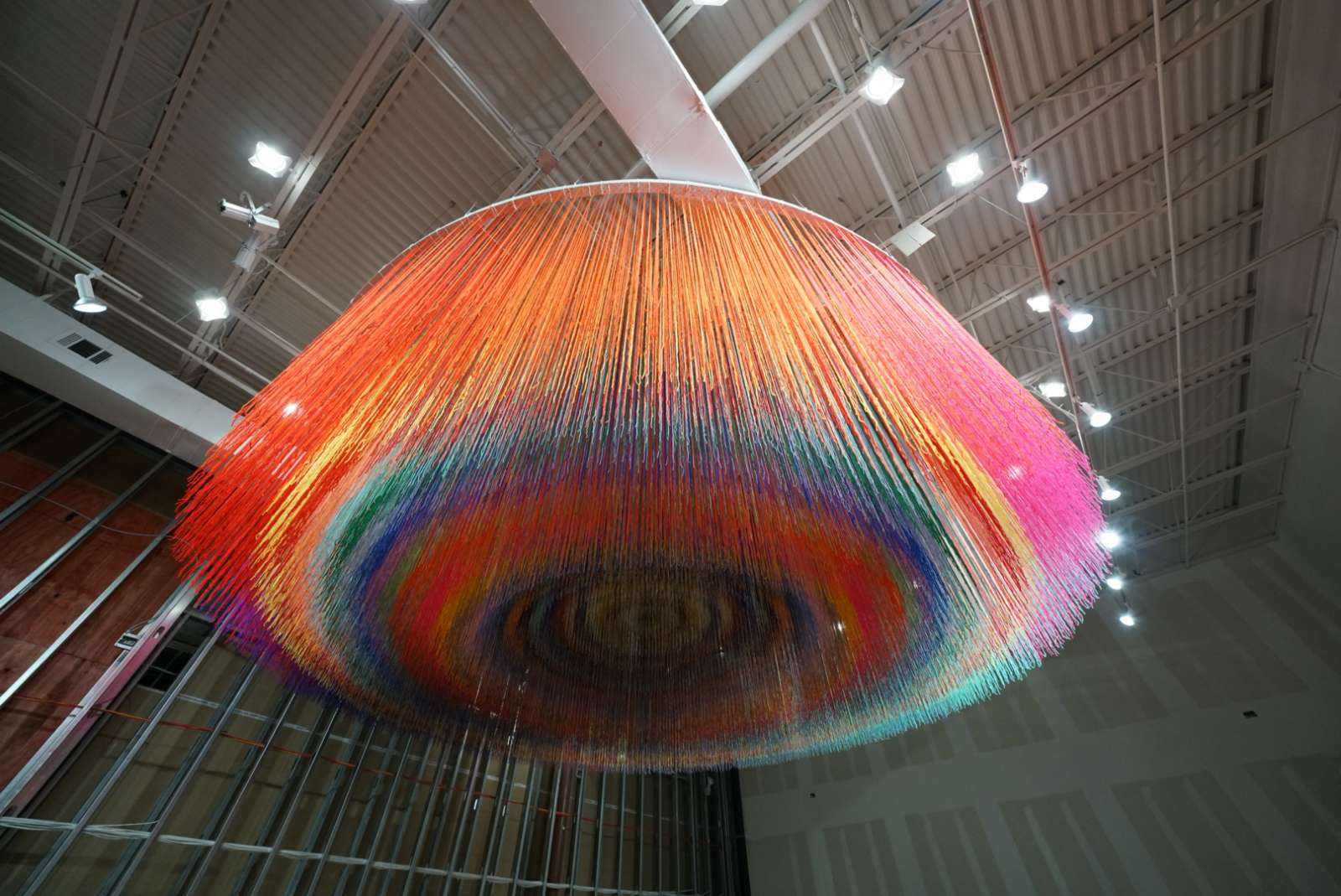 HOTTEA | NEW CONTEMPORARY PROJECT
Acclaimed street artist HOTTEA uses brightly colored yarn to create larger than life hanging installations. On the heels of national and international praise, he returns to SCOPE Miami Beach for the second iteration of his project in the glass box entrance of the SCOPE Pavillion in collaboration with Thinkspace.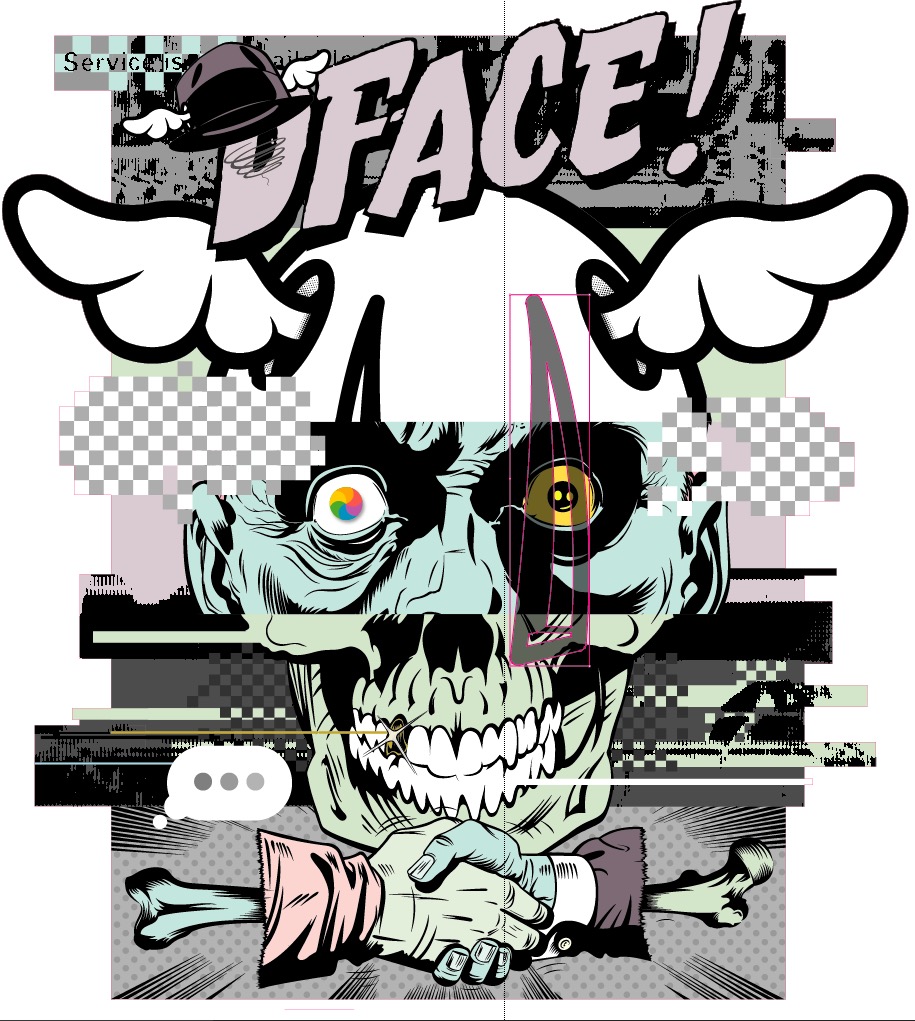 D*FACE | NEW CONTEMPORARY PROJECT
D*Face has been a leading figure in the Urban and New Contemporary scenes for 15 years, inaugurating his career on the streets by hand-drawing stickers and posters and adhering them all over the streets of London. He is one of the best-known figures to rise from the British scene having had a constant leading presence throughout its meteoric rise into popular culture.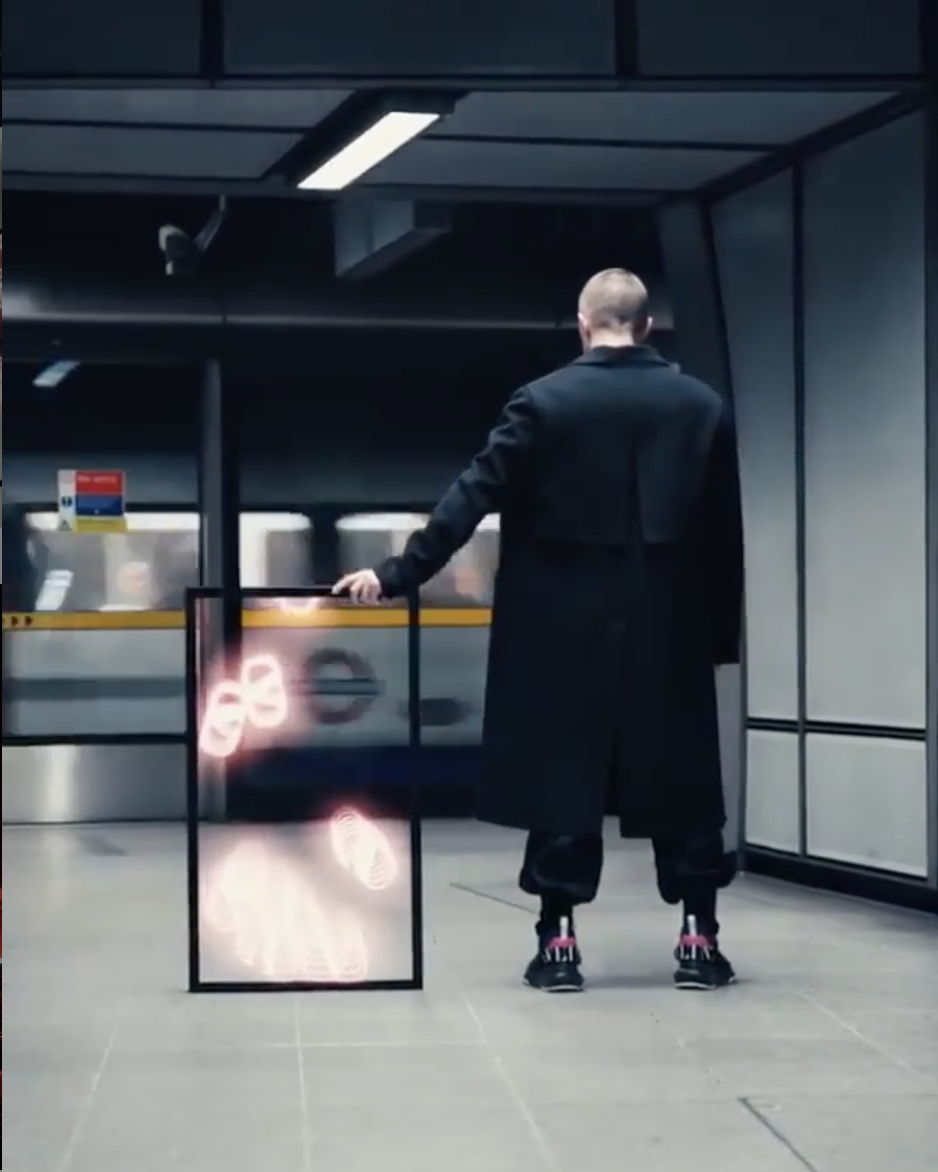 THOMAS WEBB | NEW CONTEMPORARY PROJECT
Digital pioneering artist Thomas Webb combines a career as a programmer and hacker with his background in fine art to create immersive sculptures and hologram installations that engage the viewer in a reflective meditation of real-time data of contemporary social issues.
For SCOPE Miami Beach, Webb is creating a timepiece that stands as a monument to the transience of each and every moment. The interface of his work will show the current time with the help of algorithmically generated colors that vary depending on outside temperature, light intensity, and viewing angle.
Every moment will be displayed in a way that will not repeat again for the next 50 million years, making each moment truly special, unique, and irretrievable.
In collaboration with The TAX Collection and Imitate Modern.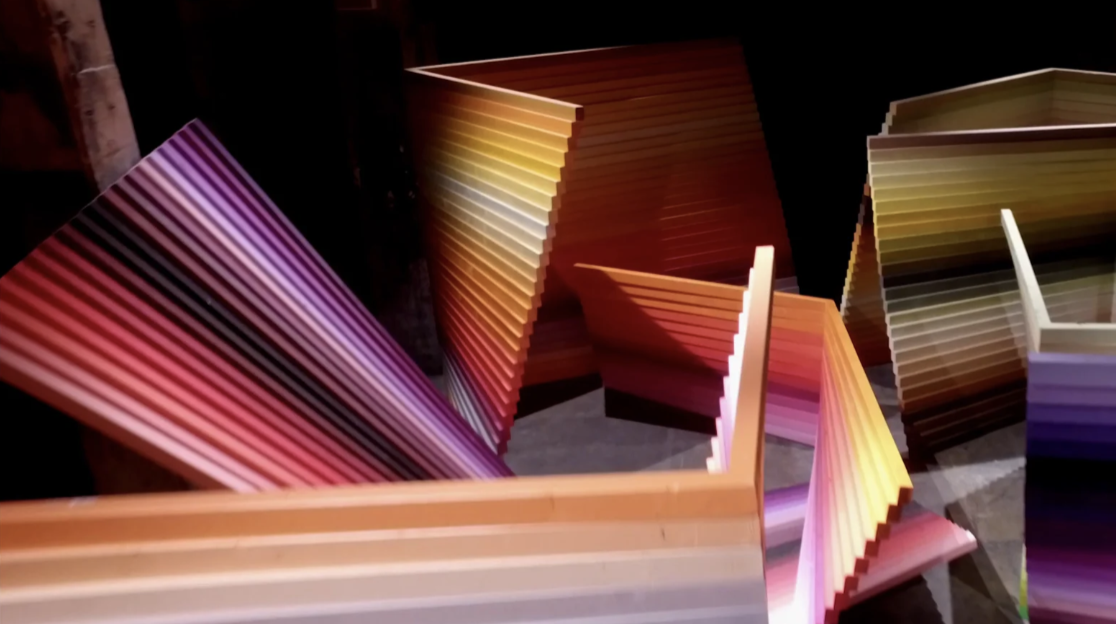 QUINTESSENZ | NEW CONTEMPORARY PROJECT
Deriving from Graffiti and Street Art culture, the German artist-duo uses large scale color and form to create monumental site-specific art installations. Using shapes and patterns found in architecture, their work challenges the spectator's perception of space. They will be creating a bespoke interactive floor piece in OASIS in collaboration with Mirus Gallery.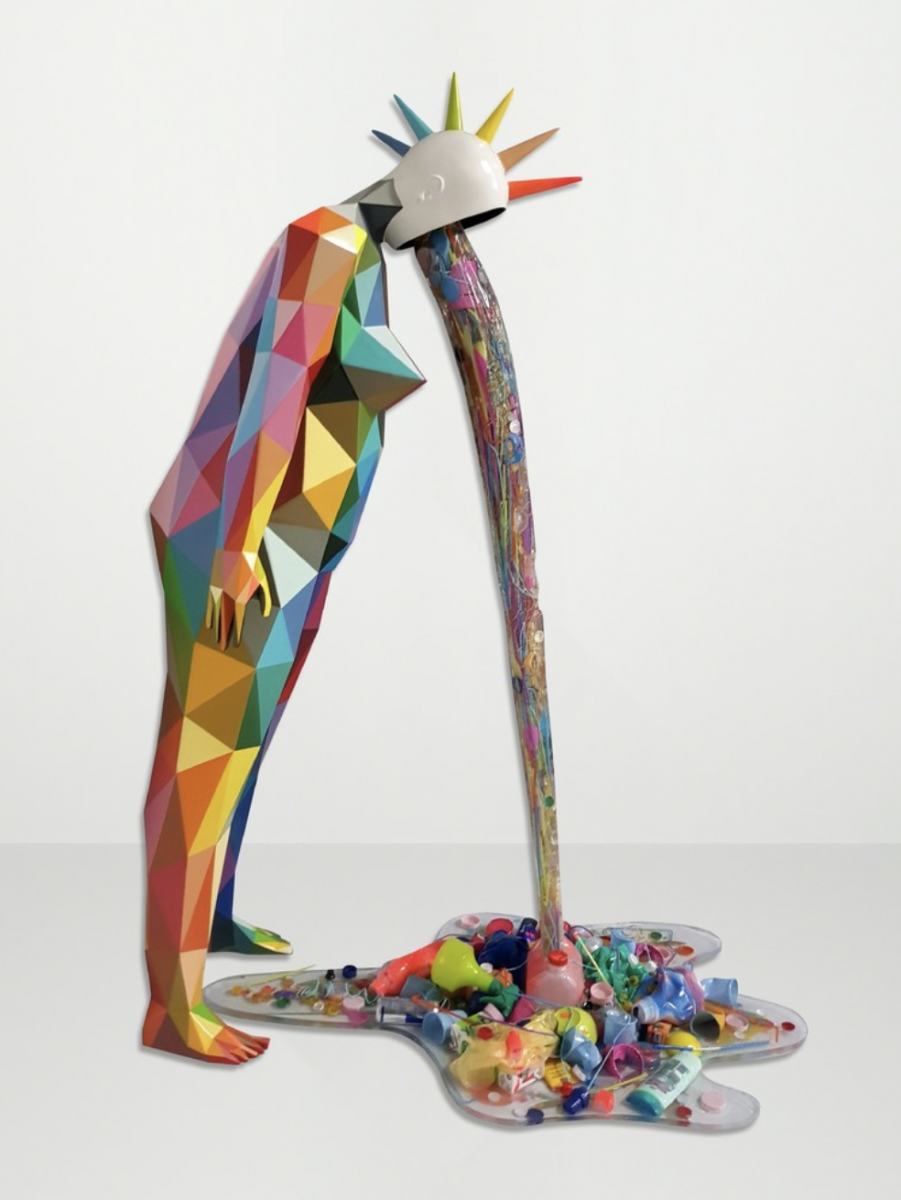 OKUDA SAN MIGUEL | NEW CONTEMPORARY PROJECT
For over 10 years, Okuda has been creating monumental murals and installations around the world from the sides of buildings to prestigious museums and institutions. The artist returns to SCOPE Miami Beach for the second year in a row to bring to life his newest environmental project in OASIS.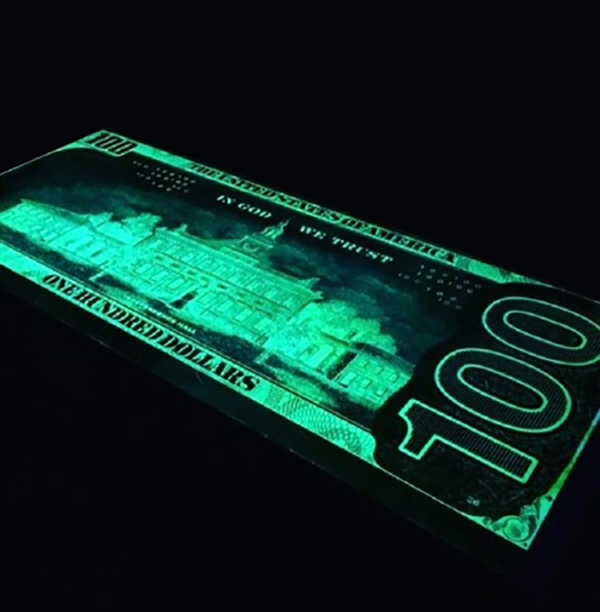 MISTER E | NEW CONTEMPORARY PROJECT
Artist Mister E's colorful interpretations of the $100 bill have been featured in music videos for Kendrick Lamar, Rich The Kid, Lil Wayne, and D.R.A.M. His paintings hang on the walls of the world-famous Mayweather Boxing Club, the home of Miley Cyrus, and currently, his "Art of Money" series resides inside the historic New York Stock Exchange.
Mister E will unveil his newest project "Arbitrage", an examination of value and the dissection of the complex relationship between art and money. Also on display will be the most valuable $100 bill in the world, the original Benny Jr., serial number LF48900987B, encapsulated in over 100lbs of solid Lucite.
Presented by Ocean Drive Magazine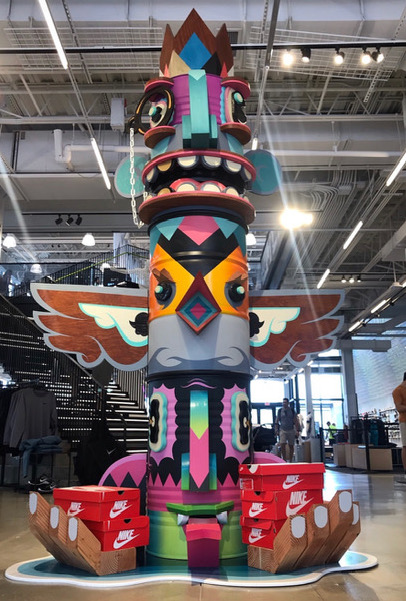 ALEX YANES | NEW CONTEMPORARY PROJECT
Born in Miami, Alex Yanes is the product of both the ever-evolving, fast-paced city and the burgeoning art scene. A son of the city, his story is influenced by his Cuban roots and an ever-growing curiosity about all the things Miami had to offer him during the 80's and 90's. His work is the result of years spent immersed in skateboard, tattoo, hip-hop and rock culture during his teenage years.
Yanes' art embodies innovative use of color and imaginative subject matter and speaks to collectors and new art lovers, alike. Check out his latest project "Sound Garden" in collaboration with Mortal Machine in OASIS where he combines his modern totemic works with a functioning sound system.
THE FURTHERRR COLLECTIVE | NEW CONTEMPORARY PROJECT
Comprised of 5 artists, The Furtherrr Collective creates large scale murals in real-time around the world. They use the vibrant energy of the communities they work in and transform them into visual landscapes. They are bringing their paintings to SCOPE Miami Beach's OASIS where they will be presenting site-specific pieces that mimic the creative spirit that Miami Art Week brings.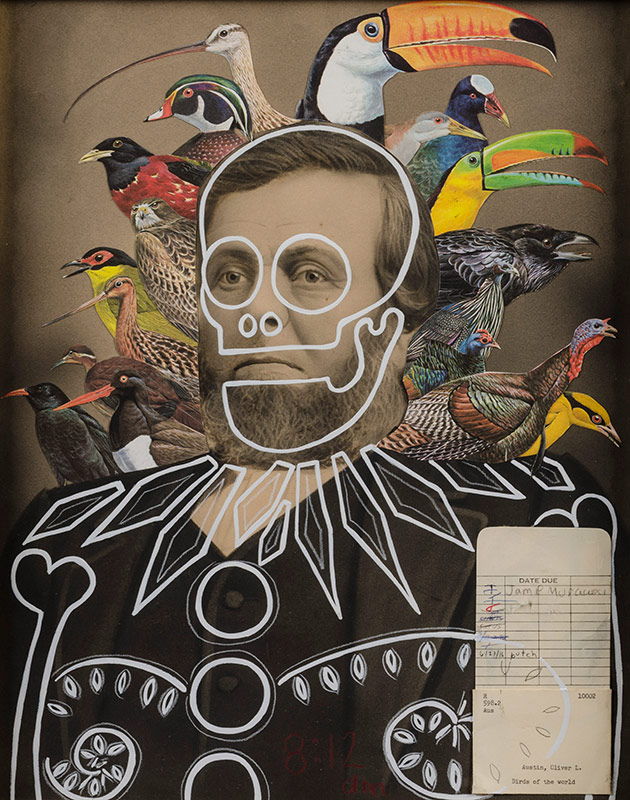 BUTCH ANTHONY | NEW CONTEMPORARY PROJECT
Butch Anthony is a self-taught artist and maker from Seale, Alabama. He collects bizarre objects and taxonomies and transforms them into strangely beautiful art that explores questions of identity, family, and race. Anthony has made a name for himself by turning salvaged trash into treasures including America's favorite roadside attractions, "Museum of Wonder".
In collaboration with Mortal Machine, Butch Anthony will be presenting large scale canvas works with curio frames he creates from salvaged objects.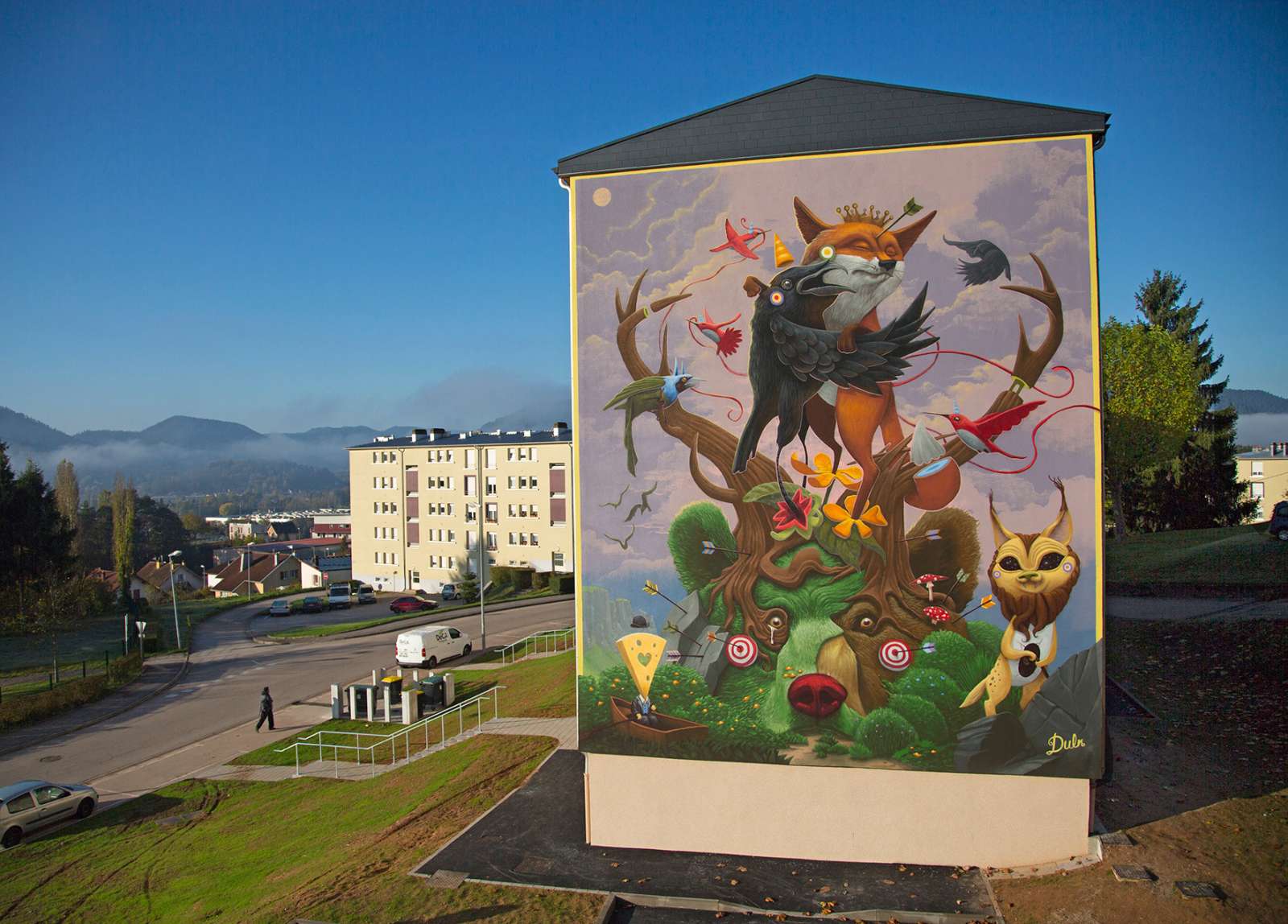 DULK | NEW CONTEMPORARY PROJECT
Born Antonio Segura Donat, Dulk began by illustrating exotic animals he found in his parent's encyclopedias. Today, Dulk is an all-purpose artist celebrated for urban art, drawing, painting, and sculpture. His organic drawings as a child transformed into tragi-comic animal-themed works bursting with color. He creates surrealist landscapes that are depicted as rising up in factions against humans, standing as a commentary to Earth's potential bleak future following an environmental catastrophe.
In collaboration with Thinkspace.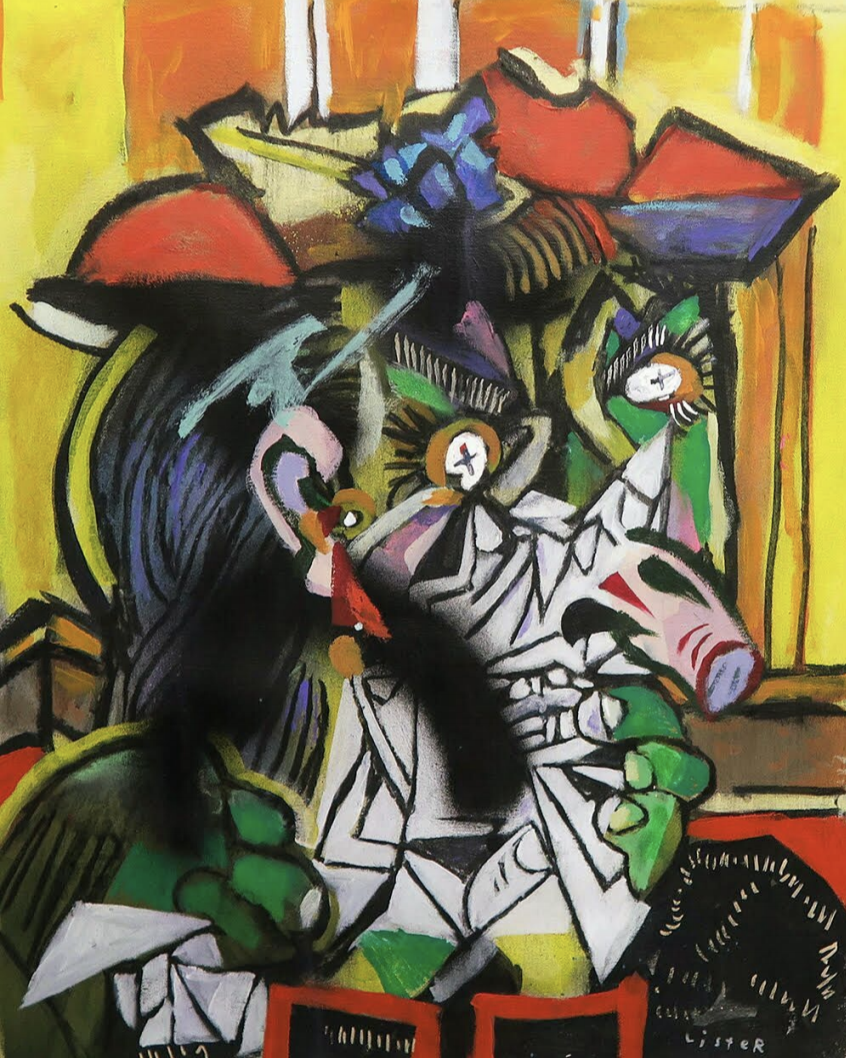 ANTHONY LISTER | NEW CONTEMPORARY PROJECT
Australian artist Anthony Lister is no stranger to the street art scene. He has had exhibitions in museums such as The National Gallery of Australia, the Institute of Modern Art, and Berlin's Urban Nation Museum. His work focuses on social issues such as freedom, morality, and power. After pioneering the Street Art Movement in Australia, Lister moved to New York where the New York Times took note of his work and placed one of his pieces on the cover of the Arts section. Since then, he has given many talks on the fundamentals and theoretical definitions behind his Contemporary Mythology work.
In collaboration with Mirus Gallery.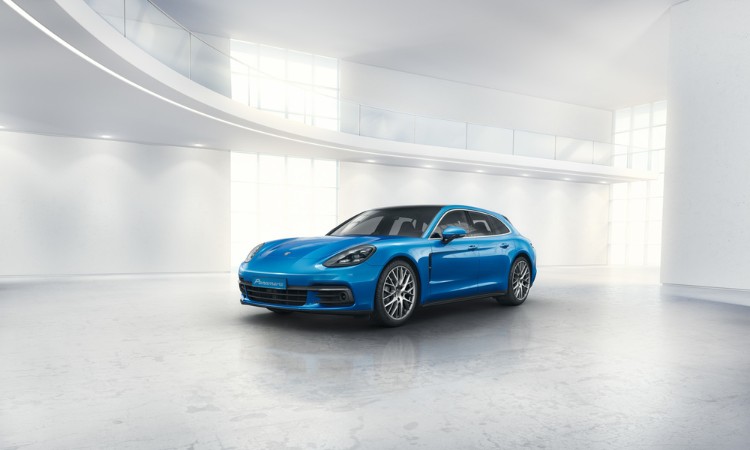 VIP CAR SERVICE POWERED BY PORSCHE
We are pleased to offer a complimentary VIP Car Service courtesy of Porsche. Upon presentation of your SCOPE VIP Card, enjoy a ride in one of the luxury sedans Porsche offers during all fair hours.
The VIP Car service will run on a constant route to/from SCOPE and to/from Art Basel Miami Beach and will be available on a first-come-first-serve basis. With any questions, please contact us at VIP@scope-art.com.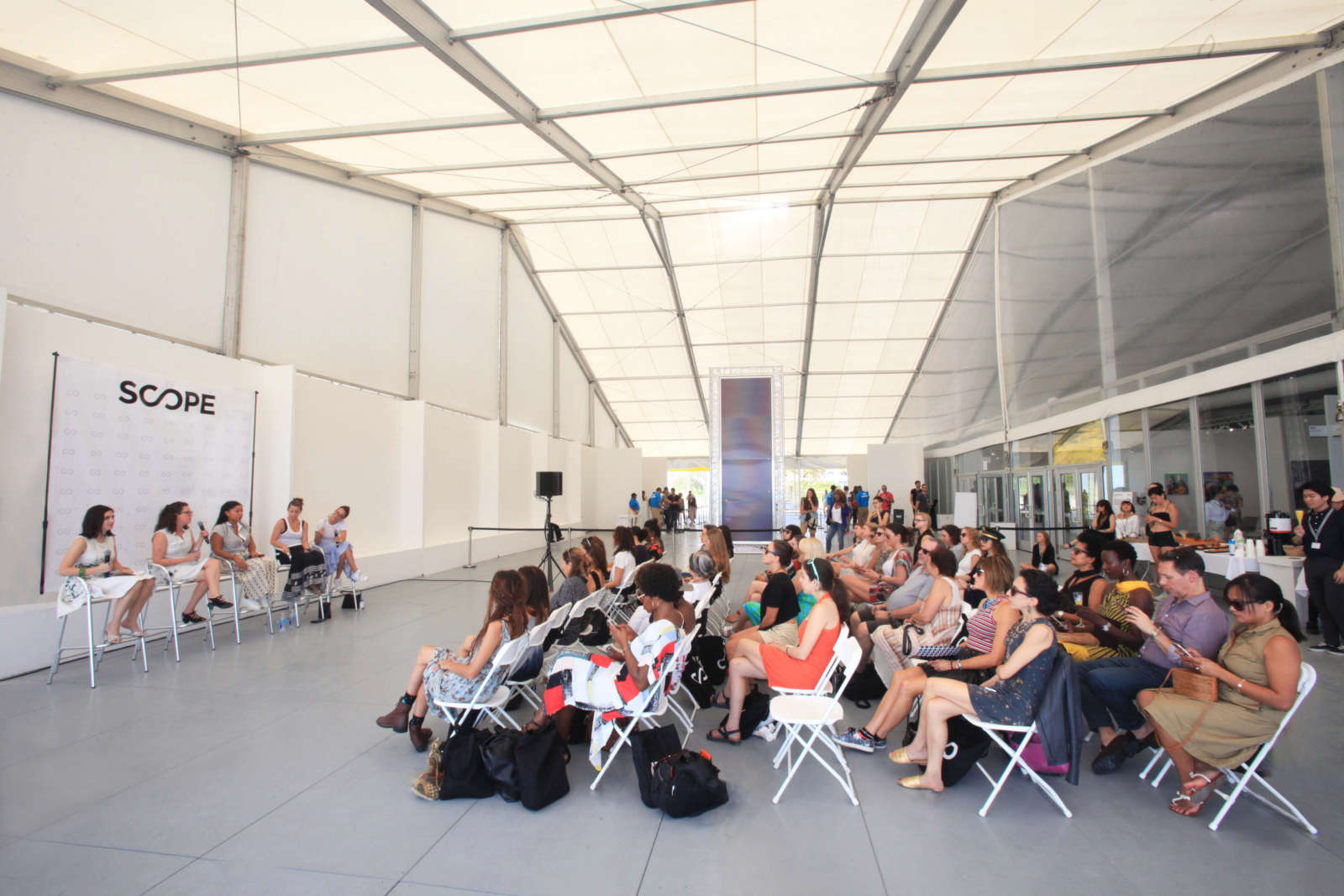 PANEL DISCUSSIONS
Amidst praise from collectors, SCOPE will continue its dynamic Programming with an exclusive series of talks and events in partnership with prestigious publications and institutions. RSVP Required.
--
Making Physical Art Digitally Scarce | Art, Tokenization and Social Good
Hosted by The Blockchain Center Miami
Wednesday | Dec. 04 | Noon
FOCUS Art China | A Cultural Bridge Between the East and West
Hosted by Tao Ji
Wednesday | Dec. 04 | 2pm
Are you Experienced? | Art in the Experiential Realm
Hosted by Paul Hemming
Thursday | Dec. 05 | Noon
Off the Walls | The Origins and History of the New Contemporary
Hosted by Susan Hansen
Friday | Dec. 06 | Noon
Autofill | The Creation and Critiques of a New Genre Born in a Digital Age
Hosted by Carlos Mare
Saturday | Dec. 07 | Noon
Who Cares? | A Critical Look at the New Contemporary
Hosted by Carlo McCormick
Sunday | Dec. 08 | Noon