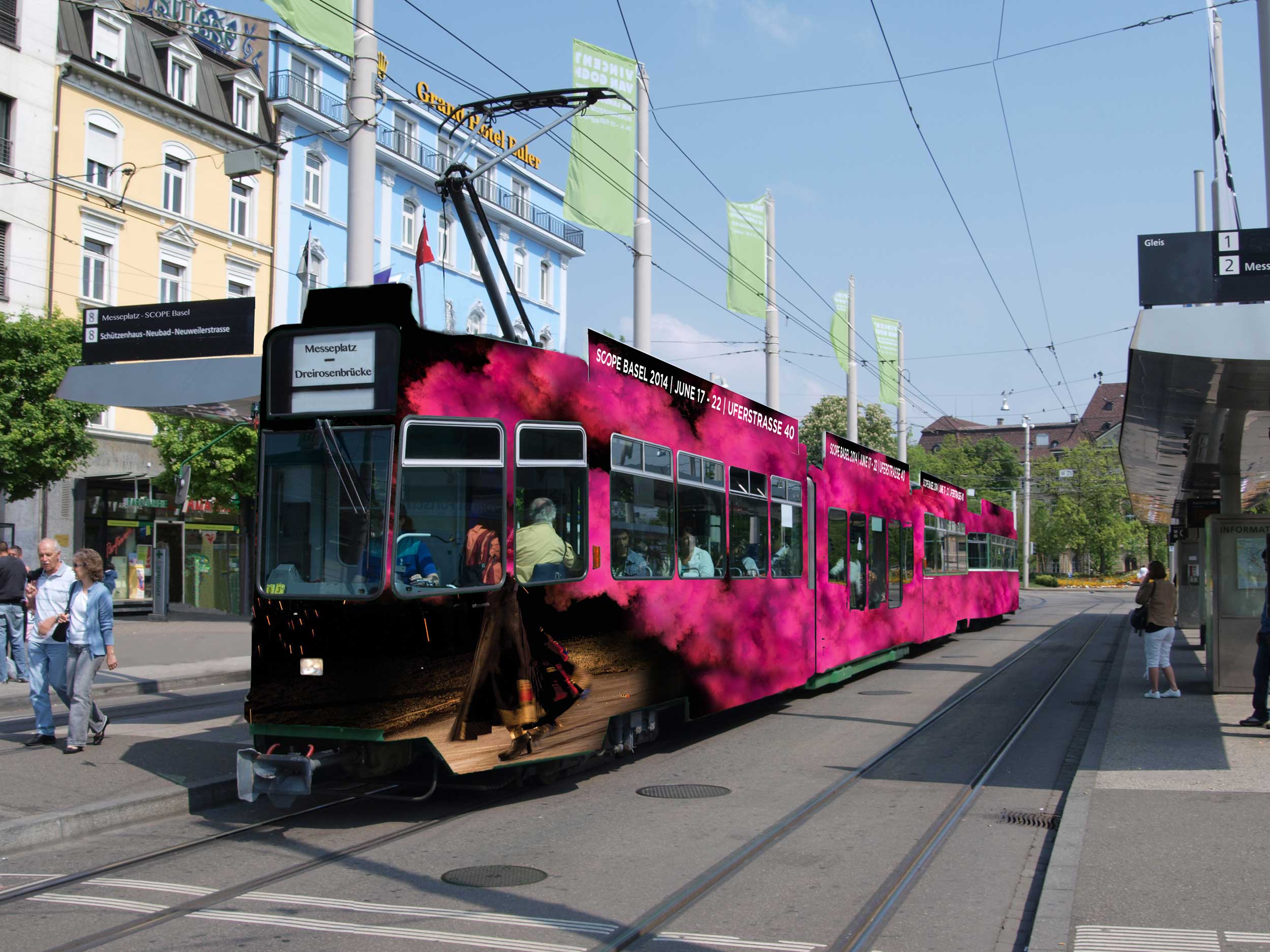 SCOPE Tram
In a comprehensive tourism initiative to link fair-goers to Klybeckquai, Basel's new art and culture district, SCOPE Basel will be accessible by dedicated SCOPE Tram. The SCOPE Tram is instantly recognizable by its branded pink wrap, and connects to SCOPE Basel from both the Messeplatz and Claraplatz stops.
Accessible by dedicated SCOPE TRAM, SCOPE Basel connects to the Messeplatz and Claraplatz via Dreirosenbrücke.
View more information on the Visitor Info tab.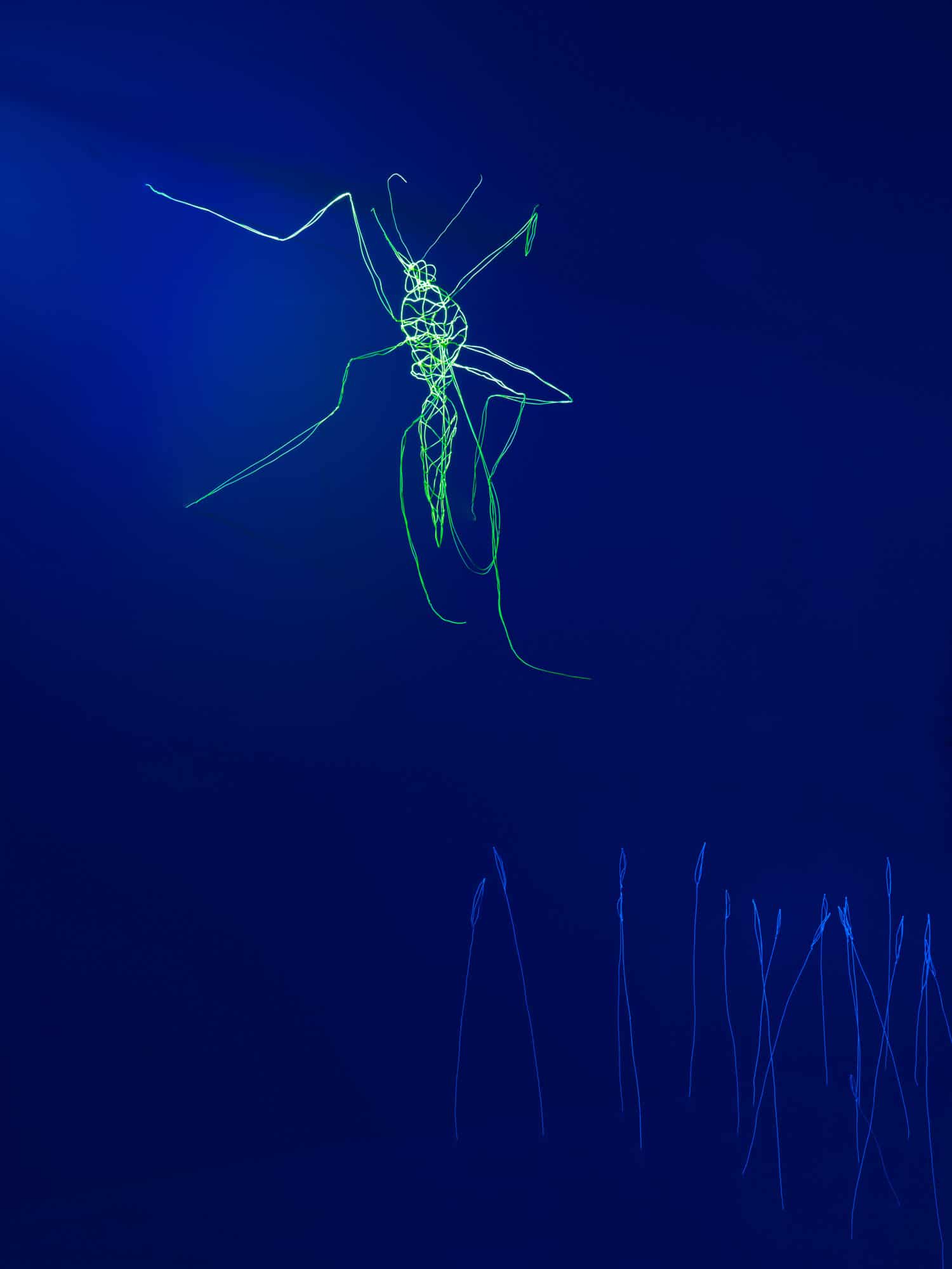 Stefan Waibel
A UV reactive installation made of iron, aluminum and epoxy resin, Stefan Waibel's Ideal Nature Machine(s) is the antithesis of its name. Rather than utilize natural materials, this work is an artificial mimicry that celebrates an engineered aesthetic.
P01 | STEFAN WAIBEL
Ideal Nature Machine(s)
Presented by Mario Mauroner Contemporary Art

INVISIBLE HEROES
Always playing with viewer perceptions, artist collaborative Invisible Heroes presents an installation composed of neon lights, wood and paper, whose physical stability is a subjective construct, dependant upon viewer interpretation.
P02 | INVISIBLE HEROES
Self-Sustaining Order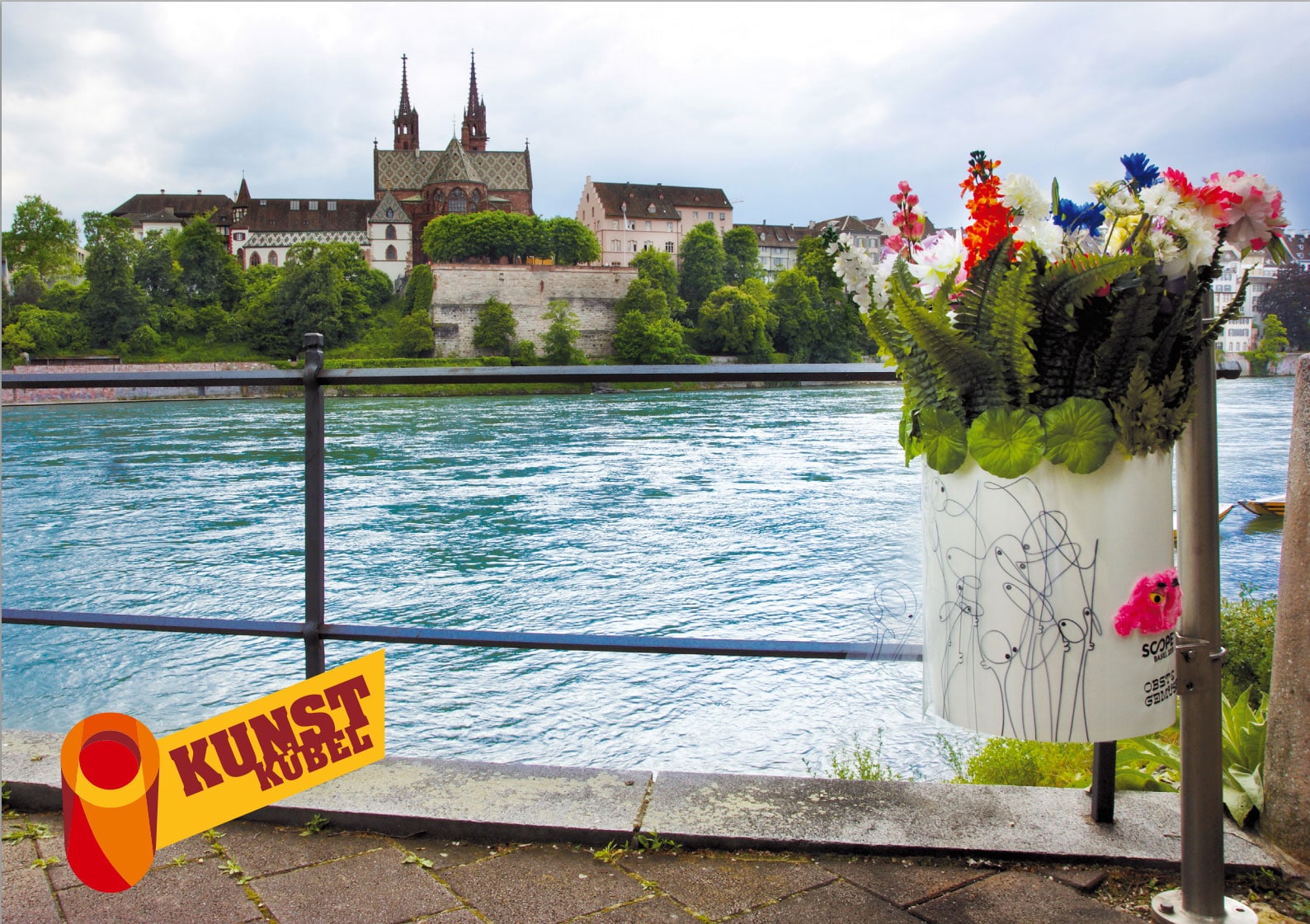 KUNSTKUEBEL
Using street art to encourage respect for a clean city, KunstKübel has teamed with SCOPE Basel to transform city trash bins into canvases for art. These receptacles will be displayed along the Rheinufer (Rhine walkway) between the Wettstein and Dreirosen bridges, leading to SCOPE Basel's entrance.
P03 | KUNSTKÜBEL