SATCH HOYT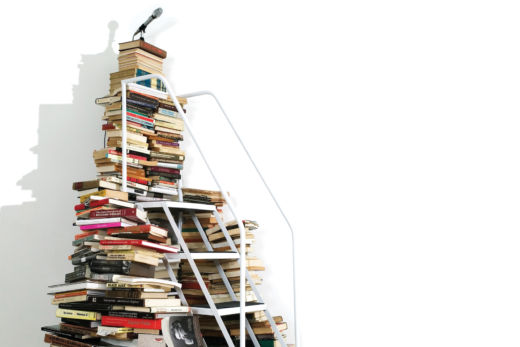 Satch Hoyt's installation Say it Loud: Re-Creating the Canon is comprised of dozens of art books,both found and donated from around the world. A critique on the contemporary art world, which by its very definition is ever-evolving, Say it Loud is a work of posterity to commemorate those who are not yet enshrined in the annals of art history. Courtesy of NOMAD GALLERY, Brussels. Winner of the SCOPE FOUNDATION AWARD.
INVISIBLE HEROES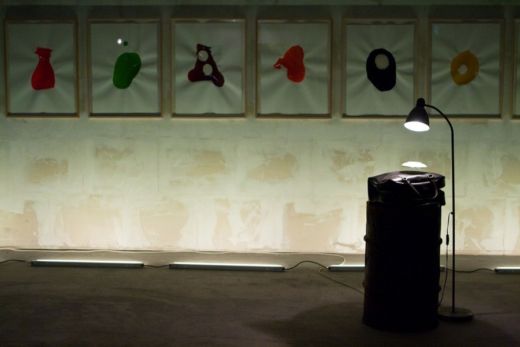 Experimenting with the actual chemistry of their materials, the infamously innovative duo, Invisible Heroes, have created a new type of paint which creates heat as it dries on paper, resulting in a sculptural object. Presented in a series, Paradise Now is a contemporary take on automatism in the creative act.
OUTER SPACES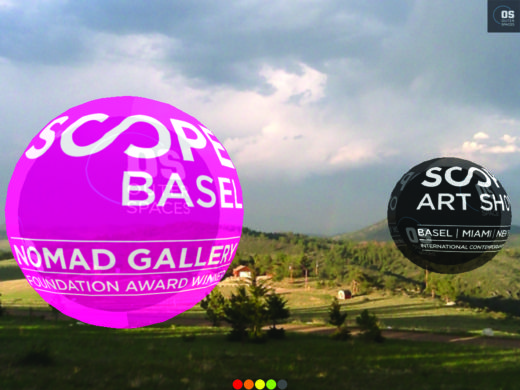 SCOPE, the emerging market pioneer, redefines perceptual experience to introduce Outer Spaces: the groundbreaking app that presents contemporary art in virtual space. Utilizing the latest advances in Augmented Reality (AR), Outer Spaces is a computer-generated, interactive art exhibition, fused into real-world locations. This extraordinary technology is made possible by Augmented Mountain for SCOPE, compatible with iPhones 4 and 4s as well as any iPad. Outer Spaces launches May 28, 2012, featuring a real-time, simulated exhibition with SCOPE Foundation Award Winner, NOMAD Gallery, viewable at the following locations worldwide:Documenta, Kassel; Palais de Tokyo, Paris; Museum Square, Berlin; TATE Modern, London; The New Museum, New York City; LACMA, Los Angeles; SCOPE Miami at 36th St, Midtown; The Istanbul Modern, Istanbul; The Guggenheim, Bilbao; and SCOPE Basel, Kaserne, Basel.
ROBERT MONTGOMERY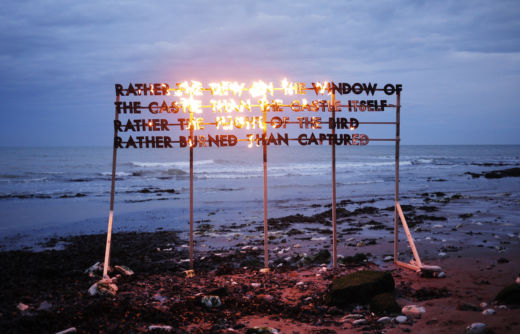 The third installment in his site-specific series created exclusively for SCOPE Art Shows, Robert Montgomery will create a new work to debut at SCOPE Basel. Working in a poetic and melancholic post-situationist tradition, Montgomery's poetic installments mimic large scale billboards populating urban skylines, and use the natural sunlight to power the LED text-based sculptures.
SCOPE LOUNGE BY MASTERSTUDIO DESIGN / ACADEMY OF ART AND DESIGN
From the award-winning Masterstudio Design / Academy of Art and Design, the SCOPE Basel Lounge will be a stylish and interactive retreat for visitors to relax during show hours. Playfully addressing notions of globalism, the Lounge will use sculptural and light-based elements that explore symbology and architecture around the globe. Catering will be provided by Vulcanelli.
ART FROM BERLIN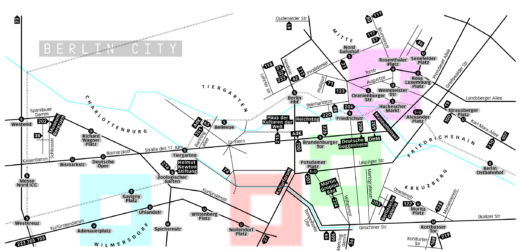 Galerie Brockstedt OHG | Galerie Deschler | Galerie Hirschmann | Kit Schulte Contemporary Art | Kunst Büro Berlin | WAGNER+PARTNER | Zellermayer Galerie |  Having established itself as a consistently vital contributor to the international contemporary art market, the State of Berlin seeks to convey the city's cultural dynamism through Art From Berlin, a curated programme of Berlin galleries presented at art fairs around the globe. In cooperation with Künstlerhaus Bethanien and following themes from their current exhibition, "Berlin.Status (1)", the Berlin Lounge that accompanies this program investigates the big-city phenomenon of art, starting out from the observation that Berlin today is "an art city with no consensus".